RACING THIS WEEK
FEATURES
SERVICES
Longtime Wyoming horseman Ed Hilderbrand, 82, died on July 29th.

© Courtesy Newcomer Funeral Home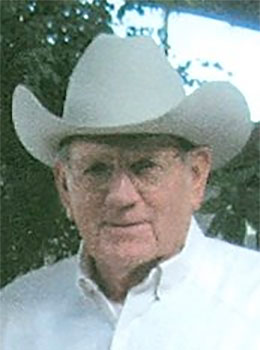 Funeral Services Held for Longtime Wyoming Horseman Ed Hilderbrand
CASPER, WY—AUGUST 8, 2017—
Funeral services were conducted Friday for Ed Hilderbrand, 82, of Casper, Wyoming. The longtime horseman died July 29, 2017 at his home surrounded by his loving family.
Ed was born June 16, 1935 in Harrison, Nebraska, son of Ralph and Cora (Mason) Hilderbrand. He married Cherie Anderson on October 1, 1999 in Casper.
Ed owned and operated Hilderbrand Service and Supply, a successful oil field service company for 45 years until he retired in 2014.
Ed's passion in life was raising Quarter Horses for racing, producing several stake race winners. Ed was happiest when working with his horses and attending their races.
Ed is survived by his loving wife of 19 years, Cherie Hilderbrand, daughters, Gerri Bohm and her husband Tom; Jill Winter and her husband Greg; a son, Todd Hilderbrand; Step-sons Jim Doherty and his wife Caren; Steve Doherty and his wife Kim; grandchildren, Ashley Cerdio, Ruby Winter and Logan Hilderbrand; great grandchild, Kain Doherty.
He is also survived by his brother and sister-in-law, Ralph and DelJean Hilderbrand, as well as numerous nieces and nephews and their families.
Ed was preceded in death by his brother, Russell Hilderbrand; and three sisters, Juanita Hamaker, Emma Jean Hoyt and Mary Bridge.
In lieu of flowers, memorials may be made to Central Wyoming Hospice and Transitions or Casper Humane Society.