RACING THIS WEEK
FEATURES
SERVICES
Beginning May 25 Ruidoso Downs Race Track will boost the fifth race's trifecta pool every Saturday with $1,000-added money.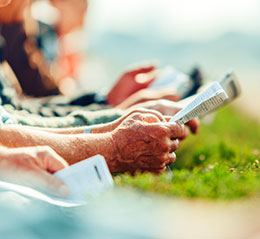 Ruidoso Downs Race Track Offers New Trifecta $1,000 Boost on Saturday's Fifth Race
RUIDOSO DOWNS, NM—MAY 13, 2018—
Ruidoso Downs Race Track enhances the wagering menu with a $1,000-added boost to the fifth race's trifecta pool every Saturday during the upcoming horse racing season that begins on May 25.
"Adding the extra $1,000 to the pool is likely to increase the payout by as much as 20-percent," said Ruidoso Downs president and general manager Jeff True. "It doesn't cost the patron any additional money to go after that extra thousand dollars, so we think that it will spur many trifecta bettors to go after that pool."
The racetrack intends to card a full field of horses for Saturday's fifth race to increase the chances that the trifecta payout will offer a higher payout.
"Boosting the mutual pool with added money is a fairly new concept in the industry," said True. "We will be watching how our fans react to the added pool and see if it's something that we can do more often in the future."
Along with two-dollar win, place and show wagering, the track will offer two daily 50-cent "Pick-4" wagers each day, in the first race and in the final four races. There will be two 50-cent "Pick-3" wagers starting in the second and fifth races. Ten-cent "Superfecta" wagering will be offered throughout the card,along with one-dollar exactas and one-dollar trifectas on every race.