RACING THIS WEEK
FEATURES
SERVICES
Longtime track owner Ed Allred issued a statement to employees and horsemen at Los Alamitos Race Course following the passage of Measure A by the voters of Cypress, California on Tuesday.

© Scott Martinez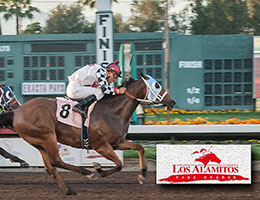 Allred Statement on Cypress' Measure A Approval
LOS ALAMITOS, CA—JUNE 8, 2018—
Measure A: Cypress Town Center and Commons Specific Plan was on the ballot for Cypress voters in Orange County, California, on June 5, 2018. It was approved.
Below is a statement from Ed Allred, owner and chief executive officer of Los Alamitos Race Course.
* * * * * * * * * * * * * * * *
To: ALL EMPLOYEES AND HORSEMEN
From: EDWARD C. ALLRED, OWNER/CEO-LOS ALAMITOS RACE COURSE
The passage of Measure A will not impact the operations of the Los Alamitos Race Track. The only scheduled next step is that the city of Cypress will develop a park on the 8.8 acres that has been donated on property that was not critical to race track operations. The primary purpose of Measure A was estate planning and to provide the city with a plan that would lay out the long term allowed uses for the property. The main emphasis at this point is that horse racing will continue at the track for many years to come. I believe this is a very good land use plan for the city of Cypress, and I am greatly appreciative that the voters agreed.