RACING THIS WEEK
FEATURES
SERVICES
A memorial service for longtime Quarter Horse owner John Andreini will be held Tuesday in the Vessels Club at Los Alamitos Race Course.

© Scott Martinez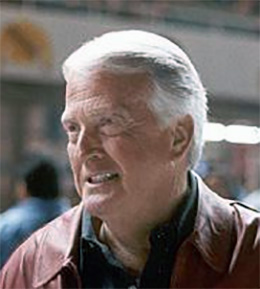 Memorial Service In Honor Of John Andreini To Be Held At Los Alamitos On Tuesday
LOS ALAMITOS, CA—AUGUST 5, 2018—
A memorial service in honor of John Andreini will be held in the Vessels Club at Los Alamitos Race Course on Tuesday (Aug. 7) at 11 a.m.
Horsemen, horsewomen, friends, and family are invited to attend the gathering to remember the wonderful Quarter Horse owner, breeder, friend, and racing executive, who passed away on Friday, July 27.
An owner and breeder of American Quarter Horses for more than 50 years, Andreini was a director of the American Quarter Horse Association and a member of the AQHA Racing Council. He served on the California Horse Racing Board and also on the PCQHRA Board of Directors. He was an Ex-Officio Board Member of the PCQHRA.
"The California racing industry will be forever honored to have known and worked with John Andreini," said Ed Allred, owner of Los Alamitos Race Course.
For information on the memorial service in the Vessels Club, please call 714-820-2800.
* * * * * * * * * * * * * * *
Courtesy of www.losalamitos.com.