RACING THIS WEEK
FEATURES
SERVICES
Rulebooks changes set to go into effect on Friday, September 14th have been posted on the OQHRA website the OHRC website.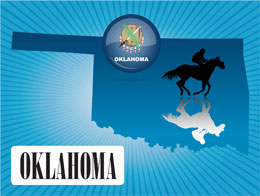 Oklahoma Horse Racing Commission Announces Rulebook Changes
OKLAHOMA CITY, OK—SEPTEMBER 13, 2018—
The Oklahoma Horse Racing Commission this week announced several changes to their racing rulebook that will take effect Friday, September 14th.
Amendments have been made to the following Chapters:
CHAPTER 40, VETERINARIAN PRACTICES & RESTRICTIONS
CHAPTER 45, PROHIBITED PRACTICES AND EQUINE TESTING
THE EMERGENCY RULES [MADE EFFECTIVE 12-18-17] HAVE BEEN MADE PERMANENT
CHAPTER 65, PARI-MUTUEL WAGERING
325:65-9-6, WIN THREE POOLS 325:65-9-8, PLACE PICK (9) POOLS
CHAPTER 75, OKLAHOMA-BRED PROGRAM
325:75-1-3, DEFINITION OF ACCREDITED OKLAHOMA-BRED THOROUGHBRED and 325:75-1-12.1, APPLICATION REQUIREMENTS, CATEGORIES AND FEES FOR THOROUGHBREDS
For a complete copy of the Oklahoma Horse Racing Commission's unofficial "Rules of Racing" pari-mutuel edition
CLICK HERE
.