RACING THIS WEEK
FEATURES
SERVICES
Trainer Jesus Nunez undersent triple bypass surgery at Anaheim Regional Medical Center on Sunday, September 30.

© Los Alamitos Race Course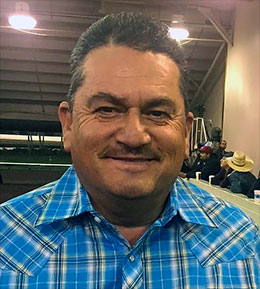 Nunez Recovering Following Triple Bypass Surgery
LOS ALAMITOS, CA—OCTOBER 3, 2018—
Trainer Jesus Nunez is continuing his recovery following triple bypass surgery at Anaheim Regional Medical Center on Sunday, September 30. Nunez said on Friday morning that he was hoping to be released as early as today.
"It's been tough," Nunez said. "I had 14 stents put in a few years ago. I should be good now for a long time."
Nunez, the meet's leading Thoroughbred trainer in 2017 and currently the breed's leading trainer this season, was working at his barn on Thursday, September 27 when he began feeling uncomfortable and dizzy. He went to Los Alamitos Medical Center where doctors told him he was having serious heart issues. He was then transferred to Anaheim Regional Medical Center for the surgery.
Nunez said that he'll be staying with owner Gerald Bobrosky once he's released from the hospital.
"I'm a prior bypass patient so I know the do's and don'ts," Bobrosky said. "When he's ready, I'll drive him to his barn so he can smell the horses again."
Nunez has also been training Quarter Horses for EG High Desert Farms this year. He saddled Jess Ravin to victory in the Grade 1 Mildred Vessels Memorial Handicap on September 23, a win that qualified the mare to the Grade 1 Champion of Champions.
Courtesy of www.losalamitos.com.