RACING THIS WEEK
Additional Challenges

Current Nominees and Sustaining Payments
FEATURES
SERVICES
The public is invited to Attend a forum at Heritage Place on Thursday, January 18.

© Heritage Place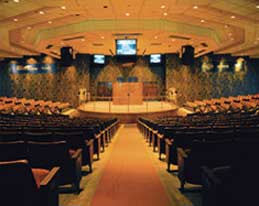 Racing Challenge Forum Set January 18 at Heritage Place
AMERICAN QUARTER HORSE ASSOCIATIONóJANUARY 10, 2018ó
The American Quarter Horse Association will host a forum about the Bank of America Racing Challenge on Thursday, January 18, at 8:30 a.m. at Heritage Place in Oklahoma City.
The forum will be held before the start of the Heritage Place Winter Mixed Sale to address questions and concerns surrounding the Challenge program.
The forum will address topics that include the nomination and sustaining fees for 2018 regional races, the 2018 Bank of America Challenge Championships, regional schedules and bonus races.
The Bank of America Racing Challenge has, for more than a quarter century, provided racing American Quarter horsemen increased racing opportunity and money at events held around the world.
AQHA News and information is a service of the American Quarter Horse Association. For more news and information, follow @AQHARacing on Twitter, watch the AQHA Racing Newscast and visit www.aqharacing.com.