RACING THIS WEEK
Additional Challenges

Current Nominees and Sustaining Payments
FEATURES
SERVICES
The tentative 2018 regional race schedule for the Bank of America Racing Challenge is now available.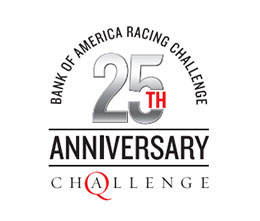 2018 Regional Challenge Schedule Set
AMERICAN QUARTER HORSE ASSOCIATION—JANUARY 17, 2018—
The tentative 2018 regional race schedule for the Bank of America Racing Challenge is available and can be found at
aqha.com/racing
.
In the quarter century of its existence, the Bank of America Racing Challenge has been a major source of quality racing for American Quarter Horses of all levels of ability, but especially for older horses.
However, the sources of income that finance purse revenue have diminished and adequate adjustments were not made to the money distributed. Consequently, the AQHA Racing Challenge Task Force, AQHA Racing Council and AQHA Executive Committee have made changes to the year's regional race schedule.
Note that the changes reflected in this year's schedule are for this year only and were necessitated to balance the distribution of purses in recent years. The Challenge Task Force is working diligently on a new format for 2019 that will enhance the program's ability to support and foster Quarter Horse racing in all regions, and continue to host the illustrious Challenge Championships at the end of the year.
To maximize the available purse funds per race, fewer regional races are offered in 2018. Accordingly, the top two horses from each regional race will be invited to their respective Bank of America Racing Challenge Championship race.
"This format allowed us to distribute added money without diluting it to the point that purses are not stake worthy," said AQHA Director of Racing Janet VanBebber. "Historical participation, jurisdictions' need and geographic balance were among the factors considered in determining the schedule."
Additionally, there will not be any Maiden Challenge races in 2018.
CLICK HERE for the 2018 Regional Schedule.
Horsemen are encouraged to attend the Challenge Open Forum at 8 a.m. on Thursday, January 18, at Heritage Place to discuss and comment on the Challenge program.
AQHA News and information is a service of the American Quarter Horse Association. For more news and information, follow @AQHARacing on Twitter, watch the AQHA Racing Newscast and visit aqha.com/racing.