RACING THIS WEEK
Additional Challenges

Current Nominees and Sustaining Payments
FEATURES
SERVICES
AQHA Chief Racing Officer Janet VanBebber's recent ''Blog Post'' included Bank of America Racing Challenge reform discussion from the AQHA Racing Committee during the recent AQHA Convention.

© AQHA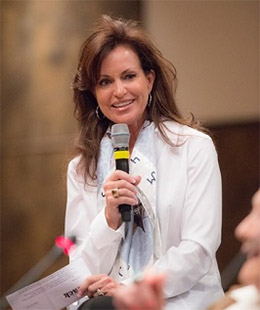 Racing Challenge Reform Discussed At Recent AQHA Convention
By Janet VanBebber
Based on events that have happened this year, we know that the Bank of America Racing Challenge has overpaid purses in recent years, and reform is needed to maintain the viability of the program.
We've done a survey to give the membership an opportunity to express its desire for the shape such reform might take. The survey revealed that the membership wants to maintain the same format that the program has had since its inception 25 years ago.
The AQHA Racing Committee supported the members' wishes, and voted to do so.
However, there will be some adjustments necessary in moving forward to create financial stability. Mostly, we are looking at changes in the division of total revenue to sustain the format.
More information will follow, but the modeling we are doing now shows great promise.
Editor's note: In a recent Blog posted on the AQHA website, AQHA's Chief Racing Officer Jane Vanbebber included discussion at the recent AQHA Convention about the Bank of America Racing Challenge Program. Above is an excerpt from that "Blog" regarding the Challenge Program.
CLICK HERE to read Janet's entire "Blog" on aqha.com/racing.