RACING THIS WEEK
FEATURES
SERVICES
Consignment forms for the 2017 TQHA Yearling Sale are due Tuesday,May 2 .

© Courtesy TQHA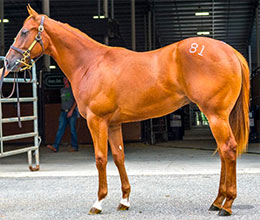 TQHA Yearling Sale Nominations Due May 2
ELGIN, TX—APRIL 28, 2017—
Nominations for the 2017 TQHA Yearling Sale are due next Tuesday.
The annual sale set for July 28 and 29 will again be conducted at the Exposition Hall at The Freeman in San Antonio, Texas. All yearlings that pass through the sales ring will be eligible for the 2018 TQHA Sale Futurity(RG3).
All sale entries must be Accredited Texas-Bred at time of consignment. Consignment forms are due into the TQHA office no later than Tuesday, May 2.
CLICK HERE to download the consignment form.
For additional information visit the TQHA website at tqha.com or call (800) 945-6157 or (512) 458-5202.