RACING THIS WEEK
FEATURES
SERVICES
The Blue Ribbon Chapel will hold their annual stallion and silent auction from 1 to 4 p.m. Friday at Will Rogers Downs.

© Blue RIbbon Chapel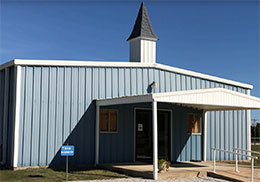 Blue Ribbon Chapel to Hold Annual Stallion and Silent Auctions on Saturday
CLAREMORE, OK—OCTOBER 26, 2017—
Friday (Oct. 27) the Blue Ribbon Chapel will hold their annual stallion and silent auction from 1 to 4 p.m. (CST),during the trials for the Black Gold 440 Futurity Championship(RG3) at Will Rogers Downs.
There will be a silent auction of several hand-crafted items as well as many different types of products that would be of interest to almost everyone.
They also will be putting up for silent auction approximately 20 breeding fees to many quality stallions including: BV Travelin Soldier, Capo De Capi, Prized Wagon, Dominyun, CRM Live Wire, Painted Turnpike, Gitter Dun Turnpike, Technicolours, Pete's Wonder TB, Furrtreeous, Second Painted Sign, Rushago, Awesome Chrome, Country Chicks Man, Lota PYC, Royal Quick Flash, Chickasaw Warrior, Osage Spirit, Rapid Ivory, Royal Quick Rocket and Fishin Tony.
They are inviting everyone to stop by and see them under the grandstand for some fun, fellowship, and to support a great cause.
For further information contact Pastor Justin Haywood (918) 776-5206.