RACING THIS WEEK
FEATURES
SERVICES
Breeders have until April 1 to purchase remaining season's from the 2018 TQHA Stallion Service Auction.

© Bea Silva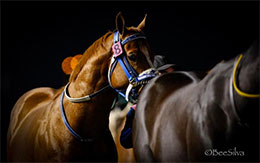 Half Off Remaining TQHA Stallion Service Auction Breedings Available Until April 1
ELGIN, TX—MARCH 26, 2018—
Breeders' can take advantage of their last chance to purchase a breeding for 50% off the advertised fee on remaining stallions from the 2018 TQHA Stallion Service Auction.
Seasons are still available to champions, All American sires, graded stakes horses and multiple stakes sires.
CLICK HERE for a list of available breedings.
TQHA's Annual Stallion Service Program offers discount breedings to many of the nation's top stallions to current TQHA members. Offspring of participating stallions are eligible for the TQHA Sires' Cup races.
The 2018 $50,000-added Sires' Cup Futurity and $25,0000-added Sires' Cup Derby will be held September 1 at Retama Park.
For more information about the TQHA Race Stallion auction CLICK HERE or contact Rob Werstler, TQHA Director of Racing, at 512.458.5202.