RACING THIS WEEK
FEATURES
SERVICES
Consignment forms for the 2018 Heritage Place Yearling Sale are due June 15.

© Amanda Glidden / Plugged In Marketing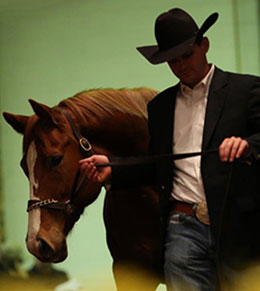 Consignments Due June 15 for Heritage Place Yearling Sale
OKLAHOMA CITY, OK—MAY 30, 2018—
Consignment forms are due June 15 for the 40th annual Heritage Place Yearling Sale. The annual sale will be held September 20-22, 2018 at the Heritage Place Sales Pavilion in Oklahoma City.
Breeders may enter the consignments by June 15th for $600. Any consignments received after June 15 will pay an additional $50.
Consignors must complete one form each animal consigned and horse's registration certificate is the accompany the entry. If horse is not registered, a copy of horse's registration application must accompany entry. Horses that have not applied for registration will not be accepted.
CLICK HERE to download a consignment form for the 2018 Heritage Place Yearling Sale.
Additional sale forms may be downloaded from the company's website at heritageplace.com/services-view/2018-40th-annual-quarter-horse-yearling-sale.
For additional information visit the website at heritageplace.com or call 405.682.4551.