RACING THIS WEEK
Additional Challenges

Current Nominees and Sustaining Payments
FEATURES
SERVICES
The Grade 1 AQHA Distaff Challenge Championship has been rescheduled for Sunday, December 2.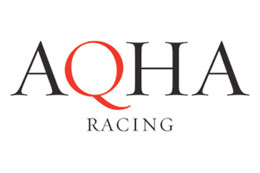 Grade 1 AQHA Distaff Challenge Championship Rescheduled for December 2
AMERICAN QUARTER HORSE ASSOCIATION—NOVEMBER 20, 2018—
On November 17, during the running of the Bank of America Challenge Championships at Los Alamitos Race Course in California, there was a starting gate malfunction during the $100,000 AQHA Distaff Challenge Championship (G1).
This event caused an unfair start for the field and, following the rules of racing, the race was declared a "no-contest."
Officials with AQHA and Los Alamitos worked closely with the owners of the mares to find a solution.
With the rules of racing and the welfare of the mares at the front-of-mind from all involved, Dr. Edward Allred, the owner of Los Alamitos Race Course, has donated $100,000 to contest the Distaff again. There will be a "no-contest" even distribution of the purse to the mares entered.
Additionally, the $100,000 AQHA Distaff Challenge Championship (G1) will be re-run on December 2. This race will be open to the mares entered in the race, and will offer the same full purse, prizes and graded stakes black type.
"I am very appreciative of Dr. Allred for affording us the opportunity to reschedule this race," said AQHA Chief Racing Officer Janet VanBebber. "This was a collaborative effort to move forward and place this race two weeks out in an effort to guard the welfare of the mares, while still offering financial opportunity to the owners.
"In addition, because of Dr. Allred's generosity, the mares will be able to compete for a Grade 1 event, which is of significant importance to horseman. This generosity is a strong testament to Dr. Allred's commitment to Quarter Horse racing."
* * * * * * * * * * * * * *
AQHA News and information is a service of the American Quarter Horse Association. For more news and information, follow @AQHARacing on Twitter, watch the AQHA Racing Newscast and visit aqha.com/racing.