RACING THIS WEEK
FEATURES
SERVICES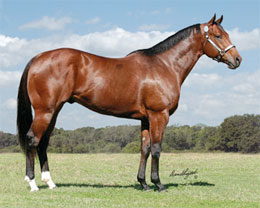 PLEASANTON, TX—FEBRUARY 21, 2020—World champion sire
Winners Award
, 18, was euthanized today due to complications from colic. Owned by the
Winners Award
Partnership at the time of his death, the Texas-bred son of Runaway Winner was bred and raced by Jerry Windham.
Winners Award
won or placed in eight of 18 career starts and earned $80,148. He won the TQHA Sires' Cup Stakes and was third in the Dash For Cash Derby(G1). He also was a finalist in the Ruidoso Futurity(G1), Texas Classic Derby(G1), Ruidoso Derby(G1), All American Juvenile Invitational (RG3), TQHA Classic(RG3), West Texas Juvenile Invitational and Santa Rosa Handicap. From a limited number ...
---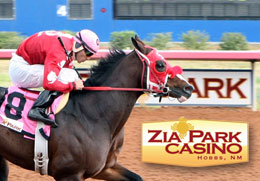 HOBBS, NM—FEBRUARY 21, 2020—Zia Park released nomination forms today for four 2020 Quarter Stakes schedule to run at New Mexico racetrack this fall. Distances for the tracks four major Quarter Horse races have reduced for the first time in the track's 16-year-history. OPEN BRED NOMINATIONS
Hobbs America Futurity(G2) American Quarter Horses foals of 2018 can nominate to the $225,000-est. Grade 2 Hobbs America Futurity April 15th for $100. Trails for the Grade 2 ...
---
ADVERTISEMENT
---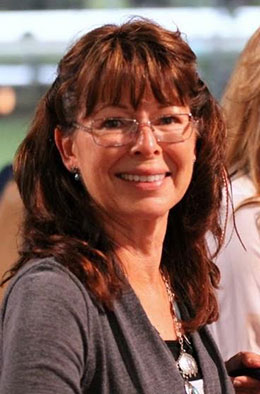 ANAHEIM, CA—FEBRUARY 20, 2020—Mary Lynette Parsons of Anaheim, California died on Tuesday surrounded by her loving husband and adoring children. She was 67. She and her husband, Mark, raced numerous horses at Los Alamitos Race Course including Grade 1 Los Alamitos Winter Derby winner Kobe. Mary was born March 3, 1952. She and Mark ...
---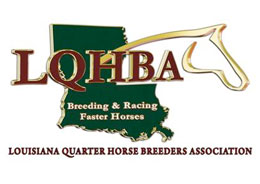 ALEXANDRIA, LA—FEBRUARY 20, 2020—A regular meeting of the LQHBA Board of Directors will be conducted Friday, February 28th, at the association's office in Alexandria, Louisiana on 105 Carlyon Lane. Set for 10:00 am (CST), all LQHBA members and the public are invited but not required to attend. For additional information visit the ...
---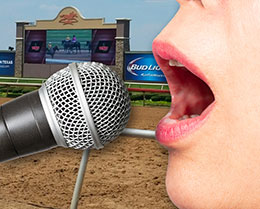 GRAND PRAIRIE, TX—FEBRUARY 19, 2020—Lone Star Park at Grand Prairie will host its 24th annual National Anthem auditions on Tuesday, Feb. 25 from 11 a.m. to 7 p.m. (weather permitting). Soloists, duos, groups, choirs and instrumentalists are invited to try out for a chance to sing the National Anthem on one of Lone Star Park's 70 live racing dates in 2020. The auditions will be held outdoors in the winner's circle, and performers will be shown and recorded on the racetrack's infield Daktronics board. Hopefuls will have two minutes to perform their version of "The Star-Spangled Banner" - a cappella for vocalists - and will be judged by Lone Star Park officials. This year we are not taking reservations. Only walk-ups, so come ...
---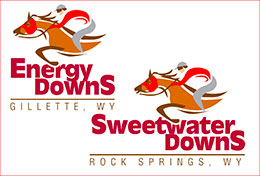 EVANSTON, WY—FEBRUARY 18, 2020—Stakes schedules for the 2020 Energy Downs and Sweetwater Downs was released today. Energy Downs will host the live race meet June 12 thru June 28 and Sweetwater Downs will run seven days August 28 thru September 13. A spokesperson for the tracks said they estimate purses for the 2020 race season to be $900,000 from WHR and with Horsemen's funds for nominations and entry fees total purses could reach around $1.5 million. Below is the complete stakes schedules for both tracks:
Gillette Energy Downs 2020 Stakes Schedule
2020 Live ...
---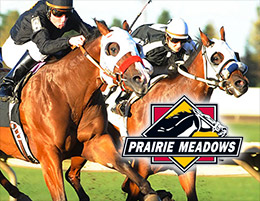 ALTOONA, IA—FEBRUARY 17, 2020—Prairie Meadows Casino, Racetrack, & Hotel announces the release of a preview condition book for Quarter Horse races offered from June 12 through June 29. The full 2020 Mixed Thoroughbred and Quarter Horse racing season at Prairie Meadows begins on May 1 when Thoroughbred racing will lead off the 84-day season from May 1 - June 8. Quarter Horse racing will join the daily program starting June 12 through the remainder of the season, which ends September 26. The Quarter Horse preview condition book, available at prairiemeadows.com or Prairie Meadows' Racing Office, includes a listing of races offered ...
---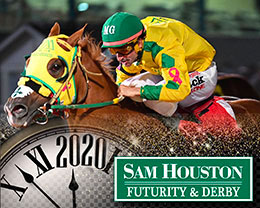 HOUSTON, TX—FEBRUARY 14, 2020—Sustaining payments and late nominations for the 2020 Grade 2 $450,000-est. Sam Houston Futurity and the 2020 Grade 3 $200,000-est. Sam Houston Derby, to be held at Sam Houston Race Park, are due Saturday (Feb. 15). Nominated Quarter Horse foals of 2018 must pay a sustaining fee of $400 to remain eligible for the $100,000-added 330 yard Sam Houston. Trials will be contested Saturday; April 18 and the finals will be run back on Saturday May 9. Late nominations to the 2020 Sam Houston Futurity(G2) can ...
---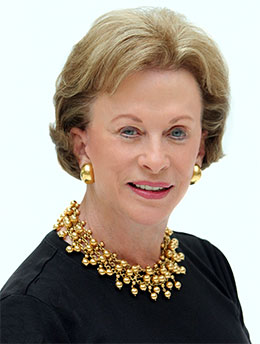 FORT WORTH, TX—FEBRUARY 14, 2020—Anne Burnett Windfohr Marion, whose epic Texas life included prominence as a leading rancher and horsewoman, philanthropist, and an internationally respected art collector and patron of the arts, died Tuesday in California after a battle with lung cancer. She was 81. The news of her passing inspired ...
---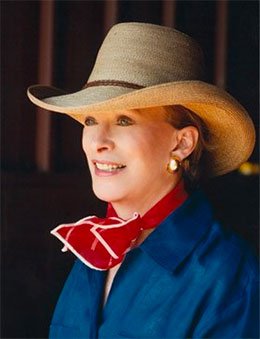 FORT WORTH, TX—FEBRUARY 12, 2020—Texas oil and ranching heiress Anne Marion, has died. She was 81. She was an American rancher, horse breeder, business executive, philanthropist, and art collector from Fort Worth, Texas. She served as the President of Burnett Ranches and the Chairman of the Burnett Oil Company. She is the founder of the Georgia O'Keeffe Museum in Santa Fe, New Mexico. In 1981, she was inducted into the Hall of Great ...
---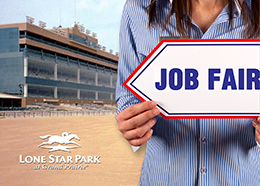 GRAND PRAIRIE, TX—FEBRUARY 12, 2020—Lone Star Park is hosting a huge Job Fair this Saturday. Come apply and get a free hotdog and a free Pepsi! We are also giving away free t-shirts, plus a chance to spin the prize wheel for a great prize! We are looking to fill some 700+ full-time and part-time seasonal positions for our upcoming ...
---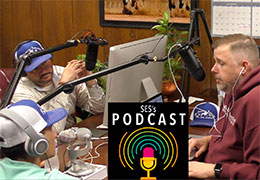 DALLAS, TX—FEBRUARY 12, 2020—
StallioneSearch.com continues its newest format of Quarter Horse racing news with the release of another episode of the new podcast talk-show on entitled QH Racing Talk With Greg and Freddy. This episode on StallioneSearch features a discussion with 2019 AQHA World Champion jockey James Flores about his stellar year of racing in 2019. The highlight of his career came in 2019, with a win in the $3 million All American Futurity(G1) aboard Mr Jess Jenkins for trainer Marcos Carrizales.
CLICK HERE
to listen to this episode of
QH RACING TALK WITH GREG AND FREDDY: Jockey James Flores
. QH Racing Talk with Greg and Freddy is co-hosted by Greg Thompson of StallioneSearch, and ...
---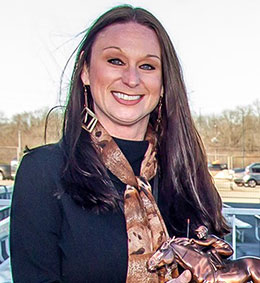 BOSSIER CITY, LA—FEBRUARY 11, 2020—David Heitzmann, Director of Racing at Harrah's Louisiana Downs, announced that Jennifer Sokol has accepted the position of Racing Operations Manager at the Shreveport racetrack. Sokol has been employed at Louisiana Downs since 2007, joining the racing office in 2012. She most recently served as racing ...
---