RACING THIS WEEK
FEATURES
SERVICES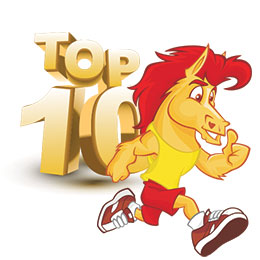 AMERICAN QUARTER HORSE ASSOCIATION—APRIL 26, 2018—There was little change at the top in the second week of the AQHA Racing National Poll for older horses with BH Lisas Boy maintaining his position at No. 1. However, two newcomers – DF AJ Green Leaves and Jess Bein The Hero – entered the poll after stakes wins over the weekend. DF AJ Green Leaves, who upset the $317,768 Remington Park Derby (R) in Oklahoma City at odds of 45-1, jumped into the rankings at No. 8, while Jess Bein The Hero, a daylight winner of the Bank of America Texas Challenge Championship (G2) at Sam Houston Race ...
---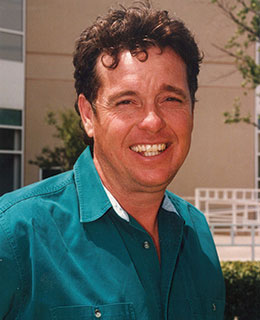 OKLAHOMA CITY, OK—APRIL 25, 2018—Rodney Reed, 62, a training fixture during the American Quarter Horse Season at Remington Park, passed away on April 23 after enduring health complications. At the height of his career, Reed dominated the Quarter Horse racing season at Remington Park, winning 10 training titles (1990, 1995-2003), more than any other conditioner in track history. His 47 winners in 2001 set the record for most victories in one season. Reed held that mark until trainer Eddie Willis reset the record with 53 wins ...
---
ADVERTISEMENT
---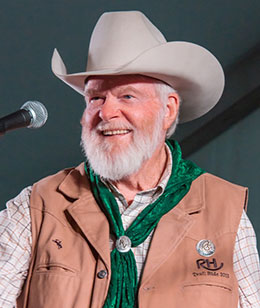 RUIDOSO DOWNS, NM—MARCH 25, 2018—Ruidoso Downs Race Track and Casino will stage a series of concerts at the track facility during the 2018 racing season that opens on May 25. Legendary performer Red Steagall will perform Sunday evening, May 27, at the Ruidoso Downs Horse Sale Auditorium at 7 p.m. (cocktails and hors d' oeuvres at 6 pm). The concert is a benefit for the newly formed All American Ruidoso Downs Foundation. Steagall is considered a Texas legend in country western music. His chart hits including "Lone Star Beer and Bob Wills Music" is an industry standard. "Party Dolls and Wine" and "Bob's Got A Swing Band in Heaven" ...
---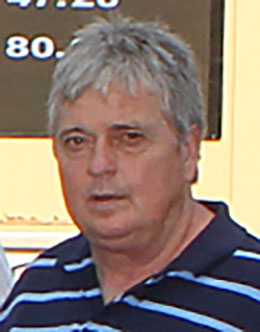 TISHOMINGO, OK—APRIL 24, 2018—Funeral services have been set Thursday for J. Rodney Reed, 62, a longtime Quarter Horse trainer. Reed passed away on Monday at the Baylor University Medical Center in Dallas, Texas. Services will be conducted at 1 pm (CDT) at the Chickasaw Community Center located on 818 E 6th Street in Tishomingo, Oklahoma. Interment will follow in the Condon Grove Cemetery in Milburn, Oklahoma. The family will be receiving visitors at the same location Wednesday evening from 6 to 8 pm. According to Equibase records, since 1976, Reed saddled 1,420 winners, 18 Grade 1 winners with earning in excess of $16.1 ...
---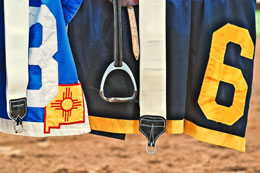 SUNLAND PARK, NM—APRIL 24, 2018—AQHA and Equibase have amended their records following a ruling by the New Mexico Racing Commission earlier this month. According to the ruling handed down April 8, the horse
Tf Im That Guy
was disqualified from first place and ordered unplaced in the $350,000 Grade ...
---
KLAMATH FALLS, OR—APRIL 24, 2018—A memorial service has been set Friday for longtime Oregon horseman James ''Jim'' Chester Boyle. Boyle, 70 of Klamath Falls, Oregon, passed away on April 18. Services will be held in Davenport's Chapel of the Good Shepherd on Friday at 1 pm (PDT). A reception will follow in the courtyard of Mia & Pia's Pizzeria & Brewhouse in Klamath Falls. Jim was born on Nov. 11, 1947, in Salem, Ore., to Chester and Dorothy (Dalton) Boyle. He spent most of his youth in the Rainier area. He attended Rainier and Sisters high schools, lettering in football, track ...
---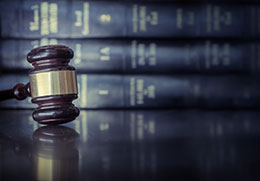 SUNLAND PARK, NM—APRIL 23, 2018—According an article published on
paulickreport.com
the New Mexico Racing Commission dismissed a five-year suspension and $5,000 fine against jockey J.R. Valenzuela resulting for a 2017 jockeys room shakedown at Sunland Park. Investigators had alleged Valenzuela threw an electrical device into a trash can during the event. He was summarily suspended following a hearing and received a five-year ban and fine. The commission acted on a March 1 recommendation by hearing officer Becky Torres that the stewards ruling against Valenzuela be dismissed because the state "failed to meet its burden and prove its case by a preponderance of ...
---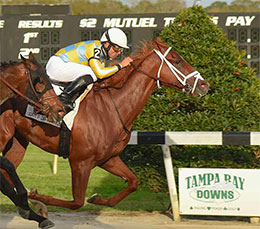 TAMPA, FL—APRIL 20, 2018—Tampa Bay Downs, thoroughbred racing facility in Tampa, Florida which opens is 93rd Live Racing season this year will host eight Quarter Horse races this year. The final card of what will be Tampa Downs' sixth annual two-day Summer Festival of Racing will feature 16 races for the first time in history. The ...
---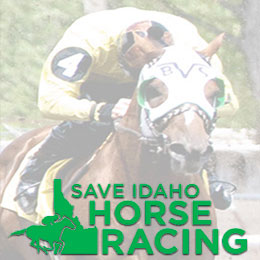 EMMETT, ID—APRIL 20, 2018—In an article by Del Gray published this week on Idaho Press Tribune website Clayton Russell, Vice President for Racing for the Idaho Quarter Horse Association, said a signature petition drive that has until April 30 to reach its goal may be the last hope to restore an element of financial support to the horse racing industry in Idaho. Through Save Idaho Horse Racing, a collective group of several different horse racing entities in the state, they are committed to seeing if they can take the measure directly to the voters this fall. Save Idaho Horse Racing banded together to launch a signature petition drive that has until April 30 to reach a needed goal of more than 56,000 signatures. Though ...
---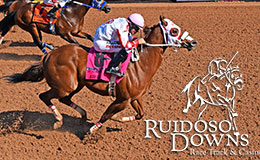 RUIDOSO DOWNS, NM—APRIL 20, 2018—Billy The Kid Casino will install 100 new slot machines by opening day May 25th and a newly developed website debuts today. The new slot machines will offer the latest technology from Aristocrat, Ainsworth, IGT, Bally's and Konami. The renovation upgrades one-third of the entire casino floor to give ...
---
FORT WORTH, TX & RUIDOSO DOWNS, NM—APRIL 19, 2018—Ride Television Network, Inc., (RIDE TV) is the official broadcast partner to Ruidoso Downs Race Track & Casino (Ruidoso) for the telecast of the 2018 series of Quarter Horse races known as the Triple Crown. RIDE TV will broadcast a total six Grade 1 stakes races live on the network during the summer and stream the timed trials for these events on RIDE TV GO. All three finals will be live, exclusively on RIDE TV. Ruidoso conducts the $3 Million All American Futurity - the richest Quarter Race anywhere - and, along with the Ruidoso and Rainbow series, comprises the Triple Crown of Quarter Horse racing. Each leg of the three-race series has a race for two-year-old Quarter Horses and 3-year-old Quarter Horses. Coverage also ...
---