RACING THIS WEEK
FEATURES
SERVICES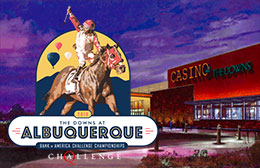 ALBUQUERQUE, NM—OCTOBER 16, 2019—The top racing Quarter Horses from throughout the world will compete at Albuquerque Downs on Saturday, October 26, as the track hosts the American Quarter Horse Association Bank of America Challenge Championships. The Challenge program was conceived by the AQHA in the early 1990s to give top-flight Quarter Horses additional racing opportunities. Regional races held around the world, including South America and Canada, during the year give horses qualifying berths to the Challenge Championships, which annually brings together those top horses on a single night of racing. Last year's Challenge Championships were run at Los Alamitos Racecourse near Los Angeles. This will mark the first time ...
---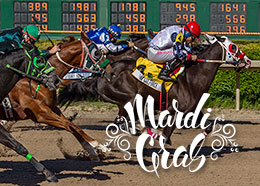 ALEXANDRIA, LA—OCTOBER 16, 2019—Nominations for the $300,000-est. 2020 Mardi Gras Futurity(G2) and the $100,000-est. Mardi Gras Derby are due in November. For Louisiana-bred foals of 2018, the $250,000-Guaranteed 300 yard Mardi Gras Futurity will be run during the 2020 Louisiana Downs meet. Dates have not been announced yet, but the Mardi Gras Futurity trials are usually the last week of February and the finals are the second week of March. Nominations to the 2020 Mardi Gras Futurity (RG2) are due November 15.
CLICK HERE
to download or print a nomination form. For Louisiana-bred foals of 2017, the $50,000-added 350 yard Mardi Gras Derby will be run during ...
---
ADVERTISEMENT
---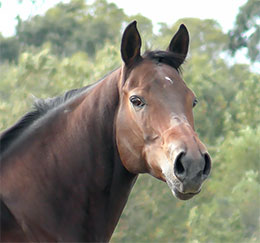 HEMPSTEAD, TX—OCTOBER 14, 2019—Owner and breeder Ted G. Abrams, Sr. has announced today his two-time world champion Jessies First Down has been retired from racing, and is set to live out the remainder of his life on the farm he was foaled at in Hempstead, Texas—Ted and Nancy Abrams' Rafter A Ranch. "Jessie has done so much for our family," said Ted Abrams, Sr today. "I spoke with his trainer, Jimmy Padgett, and we both decided it was time to allow him the good life that he has earned. We have brought him back home to the place where he was foaled, and has the company of his dam, grand dam, and multiple siblings here on the ranch." ...
---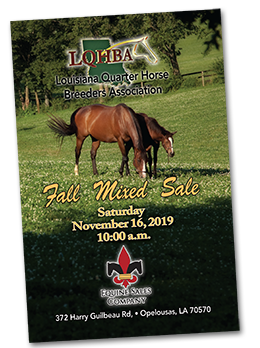 ALEXANDRIA, LA—OCTOBER 14, 2019—An online version of the 2019 LQHBA Fall Mixed Sale is now available. The annual sale, featuring 168 head of broodmares, weanlings, yearlings, horses of racing age and barrel horses, will begin at 10:00 a.m. Saturday, November 16th in the sales pavilion of the Equine Sales of Louisiana in Opelousas. "It ...
---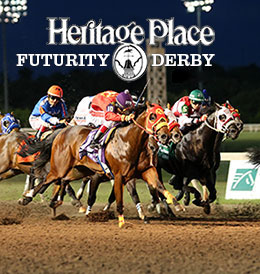 OKLAHOMA CITY, OK—OCTOBER 14, 2019—Nomination forms for the $1,000,000-est. Grade 1 Heritage Place Futurity, $255,000-est. Grade 2 Heritage Place Derby are now available. Nominations are due on or before Friday, November 15th for both races scheduled for the 2020 Remington Park Quarter Horse Meeting. For foals of 2018, the ...
---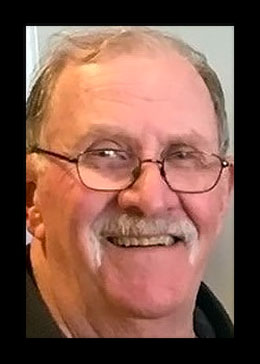 DENHAM SPRINGS, LA—OCTOBER 14, 2019—Funeral services for longtime LQHBA member Carl Glen "Fergie" Ferguson will be held Thursday at St. Alphonsus Catholic Church in Denham Springs, Louisiana. Mass will begin at 11:00 a.m. (CDT) by Fr. Mike Moroney. Visitation will be held at Seale Funeral Home, in Denham Springs on Wednesday (Oct. 16) from ...
---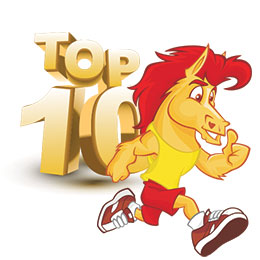 AMERICAN QUARTER HORSE ASSOCIATION—OCTOBER 12, 2019—The $344,050 Dash For Cash Futurity (G2) provided a dash of excitement for the AQHA Racing National Polls, as winner Chilitos debuted in the 2-year-old rankings at No. 7. The
Apollitical Jess
colt owned by Omar and Anna Paredes defeated favored Trump My Record by a neck in the race, held on October 5 at Lone Star Park. The runner-up in the race came in at No. 6 in the poll, just as he did in the previous rankings. The rest of the juvenile poll saw All American Futurity (G1) winner Mr Jess Jenkins retaining the top position, with Rainbow ...
---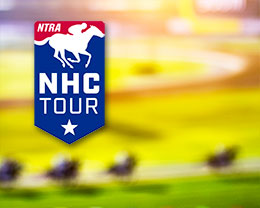 LOS ALAMITOS, CA—OCTOBER 11, 2019—The Los Alamitos Quarter Horse Racing Association will offer cash prizes and two seats to the 2020 National Handicapping Championship in Las Vegas with a live money nighttime contest Saturday, October 19. Cost to enter the tournament is $500. Of that amount, $100 will be placed in the contest prize pool with the remaining $400 going towards a live-money wagering card. Contestants must enter prior to the first race on Saturday night. Tournament races will include the entire Los Alamitos evening card with win, place, show, exacta, trifecta and daily double wagering permitted. Each entry must wager at least $400 during the contest to be eligible ...
---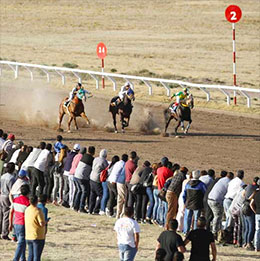 AQHA RACING—OCTOBER 10, 2019—The first weekend in October was a big weekend for Quarter Horsemen in Argentina. The Hipodromo de la Punta, located in the San Luis province in the central part of the country, offered hosted a test event involving a Quarter Horse sale and races to gauge response from owners, breeders, trainers and fans. ...
---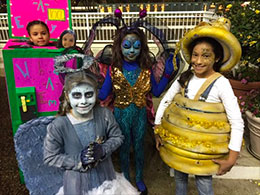 CYPRESS, CA—OCTOBER 10, 2019—Los Alamitos Race Course will host its annual Halloween Carnival on Saturday, October 26. Admission is only $3 and kids 17 and under are admitted free. Los Alamitos features free general parking. The Carnival will feature a fun-filled evening of activities for the entire family, beginning at approximately 6 ...
---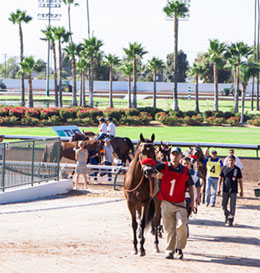 LOS ALAMITOS, CA—OCTOBER 9, 2019—The $60,422 Pick 6 Carryover headlines the Friday night action at Los Alamitos, which gets started at 7 p.m. (PDT). Eight races are on tap with the Pick 6 sequence beginning with the third race on the card. Track announcer Ed Burgart will host a special preview show on Friday night analyzing the Pick 6 sequence. He'll be joined on the broadcast by Curtis Treece, the Equibase chart caller and trackman at Los Alamitos. The show will take place at approximately 6 p.m. on the Los Alamitos satellite broadcast channel. Chris Wade, the host and racing ...
---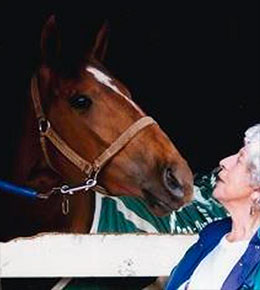 ROUNDUP, MT—OCTOBER 9, 2019—Montana-based horsewoman Virginia Elizabeth Lee died October 4, 2019, at age 97. She breathed in the aroma of Montana with every breath, from barnyards to brandings, dusty cattle drives and fragrant flower beds, tame or wild, to the sweet sweaty smell of a favorite horse after a long day's ride. "Nanny" has finished her marathon. She ran her race for over 97 years in boots covered with the dust of barns and corrals, and knees muddy from working in the beds of flowers she loved to grow. We can only imagine after traveling so many miles how sweet that finish line looked, with the roaring cheers of those who ...
---