RACING THIS WEEK
FEATURES
SERVICES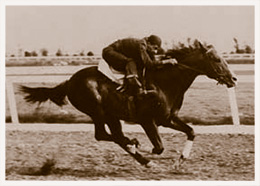 LOS ALAMITOS, CA—AUGUST 17, 2019—The Go Man Go Handicap will be run on September 1 at Los Alamitos Race Course and the connections of many of the top older horses in the country already have this Grade 1 race circled on their calendar. Let's a take a look at some of the big names expected to compete in this 400-yard race, plus we've included at the bottom of the page some famous quotes regarding the legacy of the Hall of Fame racehorse Go Man Go. Here are some of the possible starters:
BH Lisas Boy - Looked sharp and fit when winning the 440-yard Bank of America California Championship a week ago. He'll be going for his fifth career Grade 1 victory when he starts in the Go Man Go.
He Looks Hot - The ageless millionaire added stakes win number seven to his resume when winning the Spencer ...
---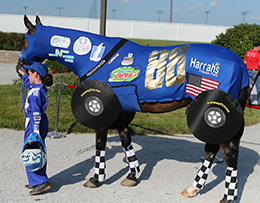 SHELBYVILLE, IN—AUGUST 15, 2019—Caesars Entertainment Corporation (NASDAQ: CZR), announced the final tally of funding raised during the recent "Empire of Hope" event Saturday, July 20, 2019. A total of $46,877.95 was collected through various activities and fundraising efforts at each of the Caesars Entertainment racetracks. The funding will assist with efforts to relocate, rehabilitate and repurpose retired racehorses for Standardbred, Thoroughbred and Quarter Horse racing. "We are elated that 'Empire of Hope' was so successful in its first year," said Rick Moore, Vice President and General Manager of Racing at Harrah's Hoosier Park. "The events we held at our facility really engaged our fans and members of the racing ...
---
ADVERTISEMENT
---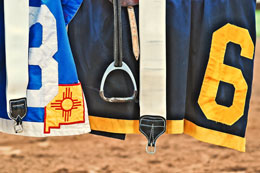 ALBUQUERQUE, NM—AUGUST 13, 2019—The New Mexico Racing Commission announced on August 12 that horses previously trained by Trey Wood will be allowed to run in the trials to the All American Futurity, but under the care of their new trainers. The trials are slated to be contested on August 16-17 at Ruidoso Downs. Below is an August 13 open letter addressed to the "The Racing Community" from the NMRC, explaining the commission's decision to allow those horses to run in the trials.

* * * * * * * *

August 13, 2019 To the racing community, We understand that the decision regarding the transferring of ...
---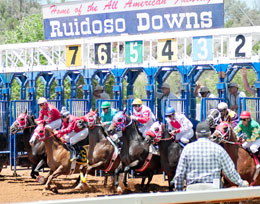 By
Ray Paulick
RUIDOSO DOWNS, NM—AUGUST 12, 2019—The New Mexico Racing Commission will permit horses from the barn of suspended Quarter Horse trainer S. Trey Wood to be transferred to other trainers, allowing the horses to run in the Aug. 16-17 trials for the All American Futurity at Ruidoso Downs. Wood already had 31 horses entered in the All American Futurity trials – 12% of the total horses competing for spots in the Labor Day race – when he received a summary suspension on Aug. 9 for a medication violation. The suspension was issued after Gold Heart Eagle V tested positive for albuterol following a victory in the fourth race at Ruidoso July 27. Albuterol is a Class 3 drug with ...
---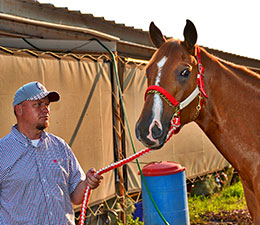 By Greg Thompson, StallioneSearch RUIDOSO, NM—AUGUST 12, 2019—The 2017 All American Futurity(G1) winning filly, Fly Baby Fly, was retired from racing today, according to co-owner Benny Jeter. The
One Famous Eagle
filly, with jockey Jose Alvarez aboard, pulled a mild upset on Labor Day of ...
---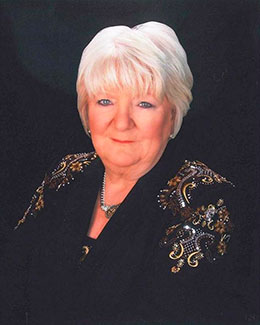 OKLAHOMA CITY, OK—AUGUST 11, 2019—Debbie Schauf, executive director of the Oklahoma Quarter Horse Racing Association, died earlier today (Aug. 11). The respected horsewoman was serving on the AQHA Racing Council, and worked tirelessly to help horse racing not only in her own state, but the rest of the world. She worked to represent horse racing in regard to racing laws, rules and regulations, medication issues and promotional efforts. An AQHA life member, she served as a member of ...
---
By
Paulick Report Staff
RUIDOSO DOWNS, NM—AUGUST 11, 2019—Leading Quarter Horse trainer S. Trey Wood has been summarily suspended by New Mexico Racing Commission stewards after one of his horses tested positive for the prohibited substance albuterol. The suspension was issued Aug. 9 after 30 horses from Wood's barn had been entered in Aug. 16 -17 time trials at Ruidoso Downs for the Sept. 2 All American Futurity, Quarter Horse racing's most famous race. The suspension was issued after Gold Heart Eagle V tested positive for albuterol after winning the fourth race at Ruidoso July 27. ...
---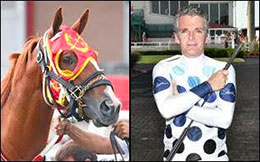 ALTOONA, IA—AUGUST 11, 2019—The three most accomplished jockeys in the 30-year history of this Altoona, Iowa racetrack –Alex Birzer, Glenn Corbett, and vTerry Thompson– were inducted into the Prairie Meadows Hall of Fame along with champion Quarter Horse Ajs High on Saturday August 10, 2019. Through August 1, 2019, Birzer, Corbett, and Thompson had combined for 4,431 victories at Prairie Meadows with Corbett leading the trio at 1,637 wins. Corbett, who rode his first winner at Penn National Racecourse in 1985, logged his initial Prairie Meadows winner during the second meet of the inaugural season in 1989. Nearly 35 years later, Corbett finds himself approaching 3,900 lifetime victories and within range of ...
---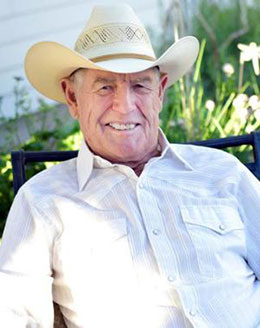 LEWISTON, ID—AUGUST 10, 2019—Funeral services were held Friday for Earl Pepper, 81, of Lewiston, passed away at home Monday (Aug 5), knowing he had a great life and was so loved by his family and many friends. Earl was born Feb. 7, 1938, in American Falls, Idaho, to Ned and Maleta Pepper. He graduated from high school in Salmon, Idaho, in 1955. That summer, he started working for the Bureau of Public Roads, a job he worked in for 38 years, plus two years saved-up sick leave days. ...
---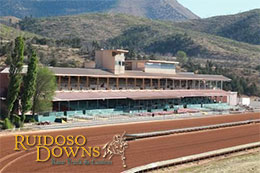 RUIDOSO DOWNS, NM—AUGUST 9, 2019—Ruidoso Downs races were canceled after the fourth race on Friday afternoon when a severe thunderstorm struck the area. "We cancelled the races to ensure the safety of the jockeys and horses competing today," Ruidoso Downs' president and general manager Jeff True said. "The conditions were unsuitable to continue." Racing resumes at Ruidoso Downs on Saturday with a 1 p.m. first post time. On Saturday's program is the $26,928 ARC Ruidoso Distaff Challenge, trials to the $143,091 Rio Grande Senor Futurity and trials to the the $123,165 Rio Grande Senorita Futurity. Also the inaugural Battle of the Bases will be held. The competition brings ...
---
SUNLAND PARK, NM—AUGUST 9, 2019—Sunland Park Racetrack & Casino is donating $100,000 to be distributed between the El Paso Community Foundation's El Paso Shooting Victims' Fund and the Paso del Norte Community Foundation's El Paso Victims Relief Fund. The gift is intended to support the many victims of the mass shooting which recently ...
---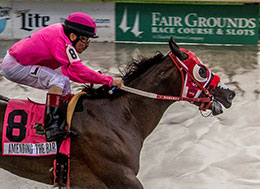 By Martha Claussen NEW ORLEANS, LA—AUGUST 9, 2019—Fair Grounds Race Course and Slots kicks of its 2019 Quarter Horse meet on Friday, August 16. Post time for the ten-day live racing season is noon (Central) with a busy opening weekend on hand. Friday's features include the $40,000 Treme (G3) for accredited Louisiana-bred 3-year-olds ...
---