RACING THIS WEEK
FEATURES
SERVICES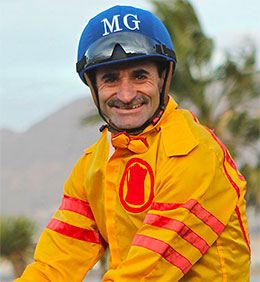 SUNLAND PARK, NM--FEBRUARY 23, 2018--Quarter Horse riding sensation Manuel Gutierrez won five races on Friday's card at Sunland Park Racetrack and Casino. The winning rider of the $350,000 Championship at Sunland Park last December was absolutely on fire during the 9-race card. Gutierrez won the first two races with Flashin On By ($20.00) and Sandys Hero ($7.80), respectively. He resumed another hot streak winning races 5 through 7. Gutierrez earned a dead-heat for first with Unintymidated in the 5th race, and then won aboard Seis Menudos ($5.40 ) in the 6th race and Jess Bordeaux ($14.20) in the 7th race. Gutierrez leads ...
---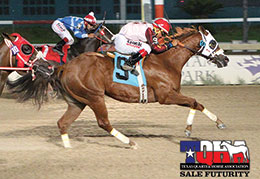 ELGIN, TX--FEBRUARY 23, 2018--The fourth sustaining payment for the 2018 $400,000-est. TQHA Sale Futurity(RG2) is due Thursday, March 1. Foals of 2016 who passed through the 2017 TQHA Yearling Sale ring are eligible to enter. Owners must pay a $500 sustaining payment on or before March 1 to keep their 2-year-olds eligible for the 2018 race. Late nominations can also be made for $5,000 on or before March 1. Remaining payment scheduled for the 2018 TQHA Sale Futurity(RG2) is:
March 1, 2018 $500 Late Nomination $5,000
April 2, 2018 $500 Late Nomination $7,000
At Time of Entry $800 PAID to RETAMA PARK 's Horsemen's Account. Total payments are $3,000.
CLICK HERE
...
---
ADVERTISEMENT
---
CYPRESS, CA--FEBRUARY 22, 2018--According to an article by Jeremy Balan published today on
bloodhorse.com
a horse used to pony Quarter Horses at Los Alamitos Race Course during the races was euthanized and later tested positive for a "wild-type" strain of equine herpesvirus type 1. A report by California Horse Racing Board equine medical director Rick Arthur stated the deceased horse was last used to pony horses on February 11. He was euthanized February 18 and the barn where the animal was housed is under quarantine. The six Quarter Horses he ponied during races going back to February 7 are being closely monitored. According to Arthur there have not been any other confirmed cases of EHV-1 ...
---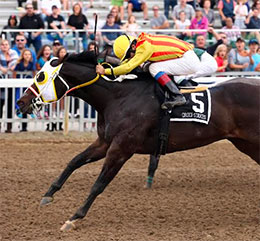 AJAX DOWNS--FEBRUARY 18, 2018--The Quarter Racing Owners of Ontario, Inc. held its annual Racing Awards Banquet on Feb. 17 at the Ajax Downs Convention Centre and history was made as Country Boy 123 became the first two-time Horse of the Year in Ontario Quarter Horse Racing.
Ruth Barbour's big, bay colored 4-year-old son of champion and multiple stakes sire Country Chicks Man won five of seven races in 2017 including three stakes events and he also set a track record in the Picov Maturity, sizzling 350 yards in 15.100 for a whopping speed index rating of 112. The Michigan-bred was also named Champion Aged Male horse. Country Boy ...
---
SHELBYVILLE, IN--FEBRUARY 22, 2018--The success of Indiana-bred American Quarter Horses catching the attention nationwide, including 2017 AQHA RACING Champion 3-Year-Old Filly Finalist Keen Liaison (Sixes Liaison - Keens Cat). The program is growing, which is attracting quality stallions to stand in the Hoosier State for the 2018 breeding ...
---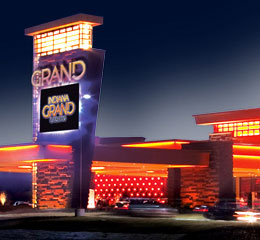 SHELBYVILLE, IN-FEBRUARY 20, 2018--Two-year-olds sired by 72 stallions can still nominate for the 2018 $150,000-est. Indiana Stallion Service Auction Futurity to be contested September 15th at Indiana Grand Racetrack & Casino. It's not too late for owners to nominate! For $475 and a $25 membership fee to the Quarter Horse Racing Association of Indiana paid on or before February 28, 2-year-olds sired by participating stallions (see below) can become eligible for the $140,000-added 350 yard futurity. After February 28, late payments will cost horsemen $2,975 (plus remaining payments); after May 31 $5,070 (plus remaining payments) ...
---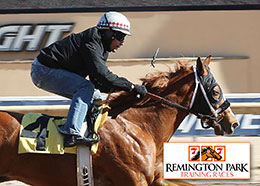 OKLAHOMA CITY, OK--FEBRUARY 15, 2018--Sub-freezing temperatures and freezing rain today, with more forecast for Wednesday, has forced a postponement of this week's Remington Park training race activity. There were eight training races scheduled for both Wednesday, Feb. 21 and Thursday, Feb. 22. Those training race dates will now be moved to Monday and Tuesday, Feb. 26 & 27, with eight events run on each day beginning at 11am. Remington Park conducts 250-yard training races for interested horsemen to allow their young athletes an opportunity to prepare for their first career pari-mutuel start. The horses must demonstrate the ability to handle the racing experience, and ...
---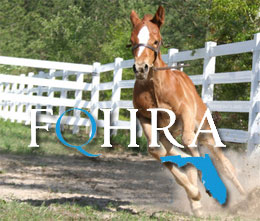 TO: FQHRA Members & AQHA Florida Members DATE: February 18, 2018 SUBJECT: Keep the Florida Quarter Horse Industry Alive. The Florida Legislature has the opportunity during this legislative session to either save or put the quarter horse racing industry out of business. We need you to let them know you want to keep quarter horse racing alive! ACTION NEEDED: Email the following members of the Senate and House leadership no later than 5:00 pm on Tuesday, February 21, 2018 and tell them you want two things: Do not de-couple quarter horse race tracks or allow race tracks keep their card-rooms and slot machines without ...
---
LOS ALAMITOS, CA--FEBRUARY 19, 2018--Trainer Chris O'Dell has made his mark at Los Alamitos Race Course over the past 20 years with superstar horses like AQHA champion, millionaire, and five-time Grade 1 winner Catchmeinyourdreams. Over the years, O'Dell has trained major stakes winners like Terrific Energy, Fire At Will, and Racy High Roller. He's also one of only 27 trainers to win more than 400 Quarter Horse races at Los Alamitos and he's coming off a year in which he finished fourth in the straightaway standing with 40 wins and super 19.1% win ration. Yet for all these accomplishments, O'Dell is off to one of the best starts for a meet in his training career. Already in ...
---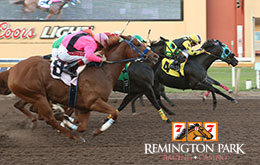 OKLAHOMA CITY, OK--FEBRUARY 16, 2018-- The 2018 American Quarter Horse, Paint and Appaloosa season at Remington Park begins exactly three weeks from today. A positive preseason continues as purses are being increased for a second time. Overnight purses for Quarter Horses will move higher by $1,500 each race. The overnight purses for Paint and Appaloosa races will be increased by $1,000 each. When combining the increases announced in January, the Quarter Horse overnight races have now grown by $3,000 each. The Paint and Appaloosa overnight races will experience a combined $1,500 boost. "Remington Park's casino business continues to Benefit horsemen since moving to a 24-hour a day model in July 2017," said Matt ...
---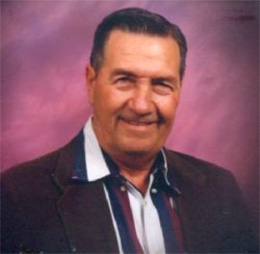 ALEXANDRIA, LA--FEBRUARY 16, 2018--Outstanding Louisiana Quarter Horse breeder and owner, John Lionel Soileau, Sr. and noted racehorse and stallion Hemp Meyers will be inducted into this year's Louisiana Quarter Horse Breeders Association (LQHBA) Hall of Fame. This is the third year that LQHBA has named its recipients. The ceremony, in ...
---