RACING THIS WEEK
FEATURES
SERVICES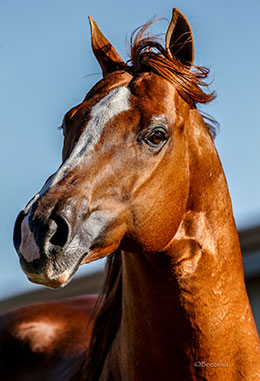 WAYNE, OK—OCTOBER 15, 2018—Rancho El Cabresto Inc.'s young sire
Apollitical Jess
SI 107 broke the single-season earnings record for a North American Quarter Horse sire on Sunday following a weekend that included High Time To Fly winning the $149,7476 Jim Bader Futurity at Prairie Meadows.
Apollitical Jess
entered the week needing $165,887 to break the ...
---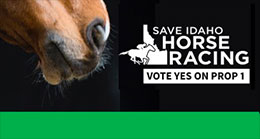 BOISE, ID—OCTOBER 12, 2018—This week, leaders on both sides of the aisle in Idaho came together to show their support for Idaho's Prop 1. Governor Butch Otter and Boise Mayor Dave Bieter shared the stage Thursday to talk about the importance and value of a healthy live horse racing industry and to urge voters across the political spectrum to support Proposition 1 at the ballot box next month. "Proposition 1 has one goal in mind, and that's rejuvenating a live horse racing industry that just a few years ago employed hundreds in cities and rural communities throughout Idaho and injected millions of dollars annually into our economy," Otter said. Mayor Bieter said: "Part of being a great city is having a variety of recreational opportunities. Horse racing is not only an Idaho tradition, it is also important to our agricultural ...
---
ADVERTISEMENT
---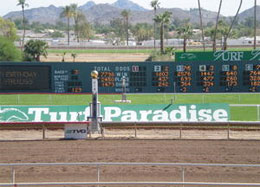 PHOENIX, AZ—OCTOBER 11, 2018—Turf Paradise in Phoenix, Arizona, opens its 2018-19 season on Saturday. The 131-day meet, which features Thoroughbred and Quarter Horse racing, runs through May 5, 2019. Robbie Junk is Turf Paradise's new racing secretary, though the veteran racing official is no stranger to the track, as he served in that post in 2000. Junk has since served as racing secretary at Canterbury Park in Minnesota and Sunland Park in New Mexico. Turf Paradise will offer a new Pick-6 wager. Dubbed the "Grand Canyon Pick-6," the wager has a 20-cent minimum bet and is identical to a traditional Pick-6, except that the entire pool will be paid out only when there is a single ...
---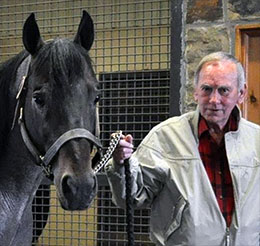 NORMAN, OK—OCTOBER 11, 2018—Funeral services will be held Friday in Atoka Oklahoma for longtime Oklahoma horseman Jerry Dale Spies,69. He died Tuesday in Norman after a long battle with cancer. Rev. Paul Jones will officiate a 2 p.m. service on Friday (Oct. 12) at Brown's Funeral Chapel in Atoka, Oklahoma. Interment will be at Green Meadows Cemetery in Atoka. Jerry, a Norman, Oklahoma resident, was born October 27, 1948, to Buenos Aires and Virginia Catherine (O'Quinn) Sipes, at Antlers, Oklahoma. He graduated from Tushka High School where he was the Salutatorian of his class ...
---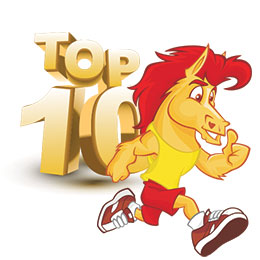 AMERICAN QUARTER HORSE ASSOCIATION—OCTOBER 3, 2018—After a weekend that included three graded futurities and three graded derbies, there were some changes to the latest AQHA Racing National Polls for 2-year-olds and older horses. In the 2-year-old rankings, Paint Me A Sinner cracked the top 10 after winning the Dash For Cash Futurity (G2) at Lone Star Park. The daughter of PYC Paint Your Wagon debuted at No. 10 in the poll. The winners of the two other graded futurities – Cole Man 47 in the PCQHRA Breeders' Futurity (G2) at Los Alamitos and Eagle Coast in the Hobbs America Futurity ...
---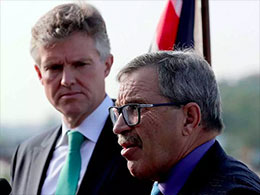 AJAX, ONT—OCTOBER 10, 2018— A jubilant Ontario Environment Minister Rod Phillips, the MPP for Ajax, and a beaming Mayor Steve Parish jointly announced a deal Tuesday to allow two casinos just over four miles apart in a bid to satisfy two municipalities east of Toronto that have waged a long and bitter fight over the future of gambling in the region. The province revealed on Tuesday that an agreement-in-principle has been reached to keep open the casino at Ajax Downs, which required a redrawing of the rules by the Ontario Lottery and Gaming Corp. The Ajax casino will compete with a planned mega casino complex in neighboring Pickering. "In politics, when a politicians keeps his ...
---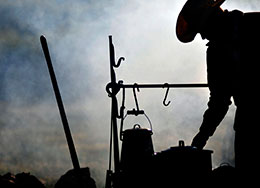 RUIDOSO DOWNS, NM—OCTOBER 9, 2018—It's one of the New Mexico True highlights of the year this weekend with the 29th annual Lincoln County Cowboy Symposium (LCCS) at Ruidoso Downs running from Thursday through Sunday morning. "We're honored to bring this wide-ranging family entertainment and education through the Cowboy Symposium," LCCS coordinator Sunny Hirschfeld said. "This year we will be emphasizing education about farm animals. This year's entertainment is superb and we look forward to seeing our longtime friends and making new friends at the Cowboy Symposium." Entertainment is always a huge attraction at the Cowboy Symposium. This week, Lee Greenwood starts the ...
---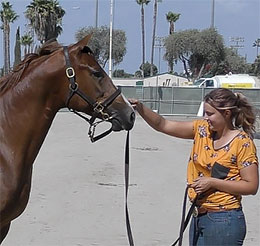 CYPRESS, CA—OCTOBER 8, 2018—StallioneSearch.com concludes its webcast coverage of the 2018 Los Al Equine Sale Weekend from Los Alamitos Race Course on StallioneSearch.com, and on Facebook. On this episode, StallioneSearch.com was on hand to capture the top-four high-sellers from the second and final session at the Los Alamitos Equine Sale in Cypress, California.
CLICK HERE
to watch: 2018 Los Al Equine Sale Recap: Day 2. Coverage of the 2018 Los Alamitos Equine Sale Weekend Coverage is co-sponsored on StallioneSearch.com by the ...
---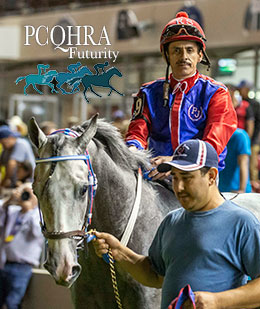 CYPRESS, CA—OCTOBER 7, 2018—-StallioneSearch.com continues its webcast coverage of the 2018 Los Alamitos Equine Sale Weekend of coverage on StallioneSearch.com, and on Facebook. On this episode, StallioneSearch.com was on hand to capture the running of the $365,000 PCQHRA Breeders' Futurity(G2) Saturday night at Los Alamitos Race Course in Cypress, California. Post-race interviews with champion trainer Paul Jones are also included in the webcast on StallioneSearch.com. The trainer ...
---