RACING THIS WEEK
FEATURES
SERVICES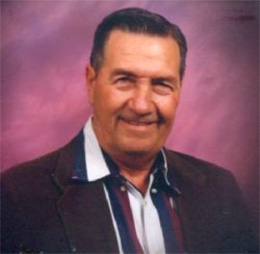 OPELOUSAS, LA—DECEMBER 10, 2017—Longtime Louisiana horseman John Soileau, Sr., owner of JLS Speed Horse Ranch, passed-away at his home Saturday. He was 81. Funeral services are set for 11 a.m. Wednesday (Dec. 13), in the St. Peter's Catholic Church in Grand Prairie, LA. Interment will follow in the church cemetery. The Reverend Blaine Clement will celebrate the Mass. Mr. Soileau was a native of Grand Prairie, long time resident of Grand Isle, LA and current resident of Opelousas, LA. He embodied the entrepreneurial spirit as the owner of JLS Speed Horse Ranch, Inc., John L. ...
---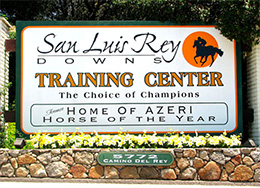 CYPRESS, CA—DECEMBER 10, 2017—The Quarter Horse Benevolent Charitable Foundation and Los Alamitos Race Course owner and CEO Dr. Edward Allred have each donated $25,000 and F. Jack Liebau, the vice president of the Los Alamitos Racing Association, has donated $10,000 for a total of $60,000 to the relief efforts for the tragic Lilac fire that swept through the San Luis Rey training center in Bonsall, Ca. on December 7. The donations will be made to the California Thoroughbred Horsemen's Foundation, Inc., a non-profit foundation that presently assists over 5,000 California Horse Racing Board licensed backstretch workers and their families. Donations received by the CTHF will go ...
---
ADVERTISEMENT
---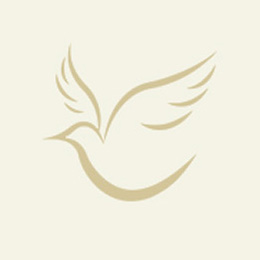 LOS ALAMITOS, CA—DECEMBER 10, 2017—Longtime owner and breeder Ron Alvarado passed away on Tuesday morning. He was 82. Alvarado and his wife Rosie, who preceded him in death in May of 2016, raced many runners over the years, mostly from a family line dating back to the broodmare Dashing Noble. She produced several standouts in the late ...
---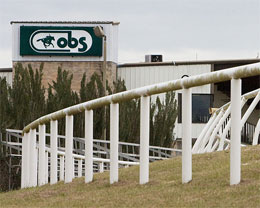 AMERICAN QUARTER HORSE ASSOCIATION—DECEMBER 9, 2017— The Ocala Breeders' Sale Company in Ocala, Florida, will race American Quarter Horses on January 23, 2018. The track will offer 11 races ranging from 220 to 440 yards. Purses are from $4,000 to $7,000, and all starters are guaranteed a minimum of $200. Entries for the races close January 16. Stalls are available prior to race day, and horsemen can also ship in to work and go at no charge. Pari-mutuel wagering licenses are required for all trainers, owners and grooms. This is strictly enforced. Post time for the races on January 23 is 1 p.m. (EST). It is the only track in Florida that has hosted races officially ...
---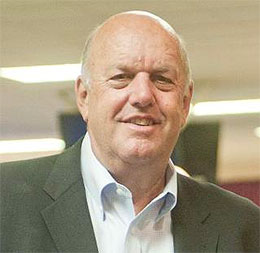 By John Cherwa, Los Angeles Times LOS ALAMITOS, CA—DECEMBER 8, 2017— Los Alamitos has its biggest day of the season on Saturday as it unofficially kicks off the road to the Kentucky Derby. But this year, things are different. This year, if the five horse, a big 2-year-old colt bought for a mere $170,000, wins the Los Alamitos Futurity, ...
---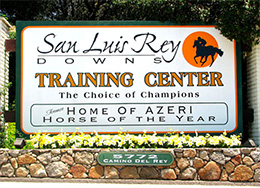 LOS ALAMITOS, CA—DECEMBER 8, 2017—Los Alamitos Race Course encourages anyone interested in helping the victims of the Lilac Fire that engulfed San Luis Rey Downs, in Bonsall, California on Thursday to donate funds through the California Thoroughbred Horsemen's Foundation, Inc. at
cthfcares.org
. A ...
---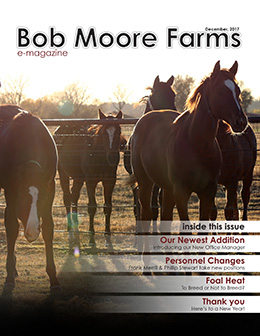 NORMAN, OK—DECEMBER 8, 2017—Bob Moore Farms is pleased to announce the release of their quarterly e-magazine. The final e-magazine of the year features an educational editorial from staff veterinarian Shalyn Bliss as well as the announcement of personnel changes on the farm for the new year. In today's mobile inclined world, keeping advertising and marketing techniques fresh and engaging can be a challenge," Frank Merrill said. "This quarterly e-magazine is a twist on the traditional email newsletter." "Enhancing our advertising ...
---
LOS ALAMITOS, CA—DECEMBER 8, 2017—Los Alamitos Race Course has cancelled its live daytime Thoroughbred racing program scheduled for Friday (Dec. 8). The decision to cancel the daytime racing program was made due to the tragic fire that swept through the San Luis Rey Downs training center in San Diego County. Several barns were destroyed ...
---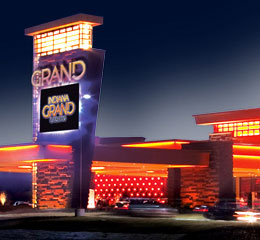 SHELBYVILLE, IN—DECEMBER 7, 2017—The Indiana Horse Racing Commission approved the 2018 racing dates during their regularly scheduled meeting on Wednesday, Dec. 6. Thoroughbred and Quarter Horse racing will be held beginning Tuesday, April 17 through Wednesday, Nov. 7, 2018. The 120-day season will provide live racing Tuesday, ...
---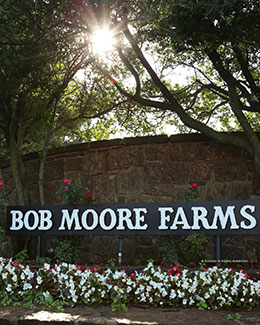 December 7, 2017- Norman, Oklahoma Today, as we come the close of another successful year at Bob Moore Farms, it is with great pleasure and excitement that we announce two personnel changes. The changes are effective January 1, 2018. Frank Merrill Frank Merrill has been appointed to the Board of Directors for Bob Moore Farms. Frank will serve alongside Lynn Moore, Ron Blaylock and Mark Moore. Five years ago, Frank was asked to lead Bob Moore Farms as the General Manager. During Frank's tenure, he has been quite successful in ...
---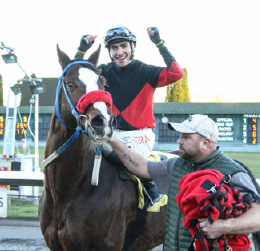 By Tom Harris PORTLAND, OR—DECEMBER 6, 2017—Jockey Jake Samuels pulled a hat trick Tuesday at Portland Meadows by guiding home three winners on the card. Samuels struck first with Bobby Magic in the opening race of the day by navigating the son of Thorn Song from last to first in the six-furlong dash. The fast track time was 1:12:93 as ...
---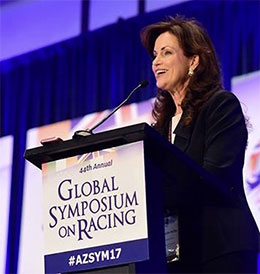 AMERICAN QUARTER HORSE ASSOCIATION—DECEMBER 6, 2017—The American Quarter Horse Association believes the welfare of the American Quarter Horse is paramount, and continues to work to bring medication reform about through the cooperation of racing regulators. A few weeks ago, AQHA's Director of Racing Janet VanBebber assisted in coordinating ...
---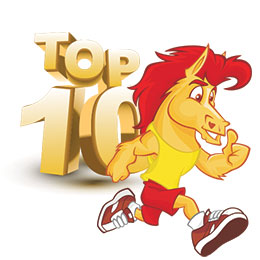 AMERICAN QUARTER HORSE ASSOCIATION—DECEMBER 6, 2017—After a big change last week when reigning world champion Jessies First Down took over the top spot in the AQHA Racing National Poll for older horses, there was virtually no change in this week's polls as voters, racing fans and horsemen await the big year-end races. Last week's poll saw ...
---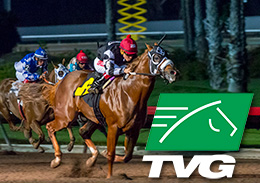 LOS ALAMITOS, CA—DECEMBER 1, 2017—Los Alamitos will host a special post-position draw at approximately 2 p.m. (PST) on Wednesday, December 13 for the Grade 1 Los Alamitos Two Million Futurity and Grade 1 Champion of Champions. The draw will take place in the Finish Line Room at Los Alamitos and will be televised nationally on TVG. Media ...
---