RACING THIS WEEK
FEATURES
SERVICES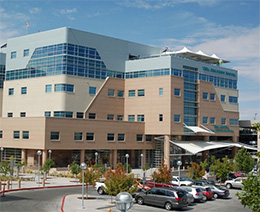 ALBUQUERQUE, NM—AUGUST 16, 2018—Several Albuquerque Downs' jockeys, accompanied by track chaplain Donny Stover, will make their annual visit to the University of New Mexico Children's Hospital in Albuquerque on Monday afternoon. At the time of this release, the following jockeys will be accompanying Chaplain Stover on the August 20 visit: Victor Escobar, Don French, Elvin Gonzalez, McKenzie King, Jansen Melancon, and Miguel Perez. The riders will visit with the children and distribute ...
---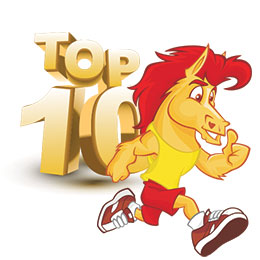 AMERICAN QUARTER HORSE ASSOCIATION—AUGUST 16, 2018—In one of the most memorable Bank of America Racing Challenge stakes in the program's history, BH Lisas Boy closed with a tremendous rush to catch champion Hold Air Hostage at the wire in Saturday's Bank of America Los Alamitos Championship Challenge (G3) at Los Alamitos. The result raised the Bill Hoburg-bred, -owned and -trained runner from No. 3 to No. 2 in the latest AQHA Racing National Poll for older horses. Hold Air Hostage, who ...
---
ADVERTISEMENT
---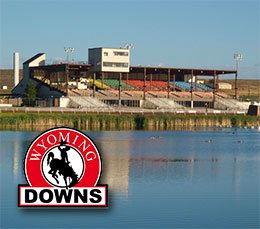 EVANSTON, WY—AUGUST 16, 2018—The 1st Annual Wyoming Downs All Breed Race-Bred Horse Sale will held Saturday (Aug. 18) at Wyoming Downs in Evanston. The sale will feature 42 head of Thoroughbreds, Quarter Horses, Appaloosas and Paints of all ages. "We have a great lineup of quality horses and many WY-Bred horses that will be eligible for points in the Wyoming Bred Breeders Award program which paid out $1,723,458 in 2017 award money," ...
---
INDIANAPOLIS, IN—AUGUST 14, 2018—Every year, horsemen and women are given the task to make recommendations to the Indiana Horse Racing Commission to ensure that the Indiana Quarter Horse racing program continues to grow, all while maintaining a balance with the open racing program at Indiana Grand Race Course and Casino in Shelbyville. ...
---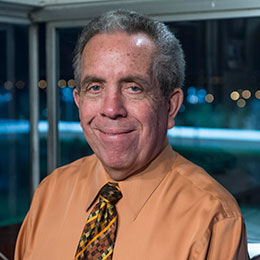 LOS ALAMITOS, CA—AUGUST 12, 2018—Ed Burgart, the voice of Los Alamitos Race Course, will continue as the track announcer for the night racing action here through the end of 2019 calendar year he announced during a live interview on Saturday night's "The Quarters" show on TVG. "I had a great conversation with Ed Allred, the owner of Los Alamitos Race Course, and I've signed an agreement to remain here for another year," Ed Burgart said. "I'll take time off during most of February, ...
---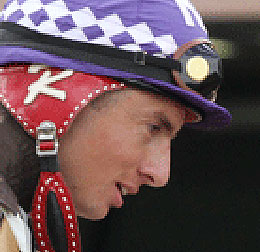 NORMAN, OK—AUGUST 10, 2018—Jockey Ricky Ramirez has been named the winner of the eighth annual Sam Thompson Memorial Jockey Award. Ramirez will be honored at an awards presentation in the winner's circle at Ruidoso Downs on Sunday, September 2nd during the All American Weekend. Ramirez will receive a belt buckle commemorating the award, as well as a signed and numbered Limited Edition bronze statue of Sam Thompson and Champion Corona Kool by artist Linda Manion made exclusively for the Sam Thompson Memorial Jockey Award. Ramirez's name ...
---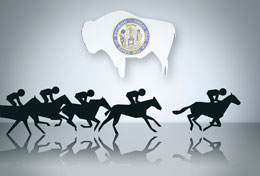 CASPER, WY—AUGUST 10, 2018—In a time when horse racing across the nation is suffering, Wyoming jumps up and leads the way with new technology and revenue as a way to restore the viability of the state's horse racing industry as well as securing some economic stability for the state. The revenue from the Historic Horse Racing terminals has ...
---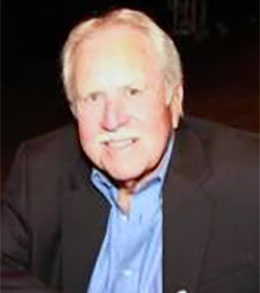 PINEVILLE, LA—AUGUST 10, 2018—Funeral services are set Saturday for Louisiana horseman Paul Rudy Ryder, 85, who passed away Tuesday, August 7 at the at Rapides Regional Medical Center in Alexandria, Louisiana. Services for Mr. Ryder will be held at 2:00 p.m. on Saturday (Aug 11) at First United Methodist Church in Pineville, Louisiana. ...
---