RACING THIS WEEK
FEATURES
SERVICES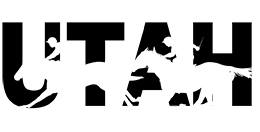 SALT LAKE CITY, UT—FEBRUARY 19, 2019—According to an article by Bob Bernick and Bryn Schott published today (Tuesday) on the
utahpolicy.com
website, a bill sponsored by Sen. David Hinkins, R-Orangeville, will give Utah counties the option of allowing horse track racing and betting. SB181 is more of a rural economic development bill rather than a pro-gambling bill, as horses raised in rural Utah are leaving the state to compete in live horse racing in surrounding states like Idaho and Wyoming, Hinkins said. He noted that Wyoming paid out more than $2.2 million in awards to state-breds just last year. "When those horses leave, they're hurting the feed supply stores and veterinarians who support the ranchers who raise them," Hinkins said. "Those areas are already losing jobs, so we should do ...
---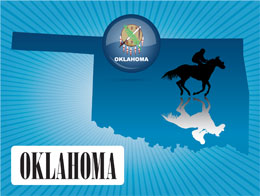 OKLAHOMA CITY, OK—FEBRUARY 19, 2019—The annual OQHRA Legislative Steak Feed scheduled tonight (Feb. 19) in Oklahoma City has been canceled due to expected inclement weather in the OKC area. Executive Director Debbie Schauf said the association will now hold the evening Tuesday, March 26 in the restaurant area of Heritage Place Sale Company. The annual event is held to thank the Oklahoma legislatures for their hard work and generous support of the state's horse racing industry. "Oklahoma is very fortunate to have a great working relationship with our legislature, but we have worked very hard to develop that relationship" said ...
---
ADVERTISEMENT
---
AJAX, ONT—FEBRUARY 18, 2019—The class of 2018 in Quarter Horse racing in Ontario was honored Feb. 16 at Quarter Racing Owners of Ontario Awards Banquet at Ajax Convention Centre. Rod Phillips, Minister of Environment, Conservation and Parks and MPP for Ajax spoke to a packed house about a bright future for Quarter Horse racing and was joined by Councilors Marilyn Crawford, Sterling Lee and Rob Tyler Morin. For the third consecutive year, COUNTRY BOY 123 was named Ajax Downs' Horse of the Year as the now 6-year-old powerhouse went 7 for 7 in Ontario, winning three stakes races including the Alex Picov Memorial Championship. Owned ...
---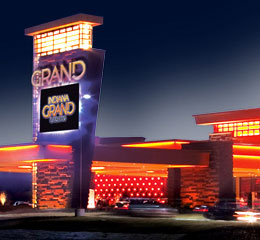 SHELBYVILLE, IN—FEBRUARY 15, 2019—The $150,000-added Gordon Mobley Futurity in June and the $150,000-added Miss Roxie Little Futurity in October will anchor a strong QHRAI stakes schedule at Indiana Grand Race Course and Casino this year. Indiana Grand Race Course will host six all "Quarter Cards" between June 1 and October 26. All Quarter Horse card days are
June 1st
September 14th
July 6th
October 5th
August 10th
October 26th
In ...
---
PHOENIX, AZ—FEBRUARY 15, 2019— Rep. T.J. Shope, R-Coolidge this week submitted a bill to abolish the Arizona State Racing Commission just as Gov. Doug Ducey announced the appointment of a new member to the board that regulates Arizona horse racing. Rep. Shope is sponsoring legislation that would shift all the Arizona Racing Commission's authority to the state Department of Gaming, which already regulates parimutuel wagering to some extent through its Racing Division. That move comes amid controversy about safety at Arizona horse tracks and turmoil among members of the Racing Commission. In 2017, Commissioner William "Bill" ...
---
SMITH COUNTY, TX—FEBRUARY 14, 2019—An article published on
TheHorse.com
this week say officials have confirmed EIA in nine racing Quarter Horses located at a Smith County premises in East Texas. The Texas Animal Health Commission (TAHC) confirmed equine infectious anemia (EIA) in nine racing Quarter Horses located on a Smith County premises on Jan. 31. Subsequently, seven of the EIA-positive horses and one additional horse on the property tested positive for equine piroplasmosis (EP). The Smith County premises remains in compliance with TAHC rules which require owners to maintain EIA and EP ...
---
DALLAS, TX—FEBRUARY 13, 2018—StallioneSearch releases the latest edition its Film Of The Month series of short films sponsored by Horse Logic on StallioneSearch.com, as well as on Facebook. The installment for the month of February is a continuation of the highly-popular series entitled Dinner With Thompson. Dinner With Thompson is a film series in which StallioneSearch's Greg Thompson sits down with the newsmakers, and the legends of the sport of Quarter Horse racing in a restaurant for a one-on-one interview about career accomplishments and current events in the sport. This month's installment focuses on the 2018 AQHA Racing Blane Schvaneveldt Champion Trainer Blane Wood. Not only did Wood win the prestigious ...
---
INDIANAPOLIS, IN—FEBRUARY 12, 2019—A shake-up of Indiana's gambling laws being debated could see two new casinos being built and allow legalizing sports betting to start as early as next year. The proposal cleared a state Senate committee last week and comes as Indiana's 13 casinos have largely seen years of declining revenue amid increased competition from surrounding states and tribal casinos. Caesars Entertainment gets a boost from the plan for the two horse track casinos near Indianapolis that it bought last year. The bill would allow those two casinos to offer table games with live dealers beginning later this year. Current law restricts that until 2021. They currently only offer electronic games and expect live ...
---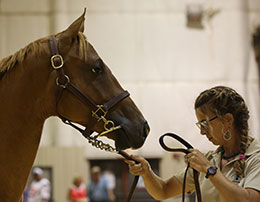 ALEXANDRIA, LA—FEBRUARY 12, 2019—Louisiana Quarter Horse Breeders' Associating announced dates for their annual yearling sale this week. The 2019 LQHBA Yearling Sale will be conducted again over three-days, August 1 thru 3 at the Coushatta Casino Resort in Kinder, Louisiana. Last year the annual sale grossed a record $6,672,800 for the 461 state-bred yearlings sold. "The average was up 22% and median climbed 14%," LQHBA Executive Director Tony Patterson said. All yearlings entered in the sale are paid to date in the association's rich $1 million dollar LQHBA Louisiana Million Futurity(RG1) conducted in December each year at Evangeline Downs. Last season's winner ...
---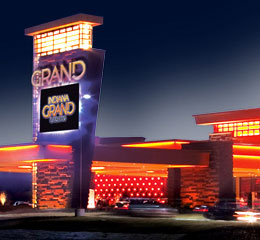 SHELBYVILLE, IN—FEBRUARY 12—Indiana Grand Racing and Casino is gearing up for the 17th season of Thoroughbred and Quarter Horse racing, which returns Tuesday, April 16, 2019. Along with the return of horses on the property is the return of numerous jobs throughout the facility to complement the racing program. To help fill some of ...
---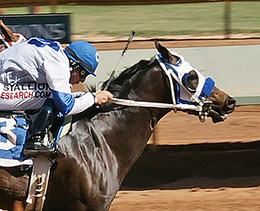 ASH GROVE, MO—FEBRUARY 11, 2019—According to a story by Joe Hickan published last week on the
KY3News
website longtime Missouri horse breeder Burly Jenkins is offering a reward for the return of his graded stakes winner Kansas Morning. The son of world champion sire
FDD Dynasty
was recently stolen from Jenkins farm in Lawrence County, Missouri. He is out of the On A High mare On A Run. "Whoever did this had to come here in the night with a flashlight and a hauler, know what horse they wanted, go down in the field, find him and bring him out," Jenkins surmised. "They probably had a trailer down the road." With none of his other horses taken, ...
---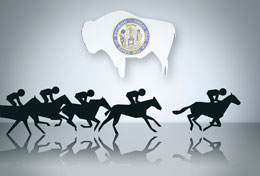 CASPER, WY—FEBRUARY 11, 2019—During the Wyoming Pari-Mutuel Commission meeting held Friday (Feb. 8) in Casper, Commissioners approved the request by Wyoming Horse Racing to amend the live race dates at Sweetwater Downs. Wyoming has scheduled a total of 30 Live Race Days for 2019. Wyoming Horse Racing, LLC will still run 16 days total ...
---