RACING THIS WEEK
FEATURES
SERVICES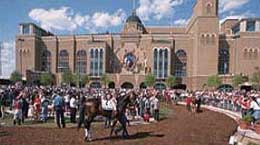 GRAND PRAIRIE, TX—SEPTEMBER 20, 2018—If you feel the need, the need for speed, join us for Live Quarter Horse Racing featuring the world's fastest horses. Lone Star Parks 2018 Quarter Horse season opens Friday, September 21 and runs through Saturday, November 10. Live racing will be held each Friday and Saturday night. Gates open at 5 p.m. First race post time is 6:05 p.m. central time for all dates. Opening weekend features some top three-year-olds competing to solidify a berth in the Grade 3, $200,000 Dash For Cash Derby on Friday and top two-year-olds on Saturday competing to advance to the Grade 2, $400,000 Dash For Cash ...
---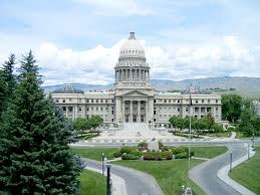 BOISE, ID—SEPTEMBER 20, 2018—On Monday, the Idaho Racing Commission passed a temporary hair-testing rule. Testing hair samples can detect the presence of medications such as clenbuterol, albuterol, zilpaterol and ractopamine. A few of these medications can be used for therapeutic reasons, but all can have anabolic effects on horses and can be abused as a performance-enhancing drug. Horses in Idaho raced at Pocatello Downs May 6-28, Sandy Downs June 8-July 20, Jerome Co. Fair June 10-24, Rupert Downs on July 1-8, Oneida Co. Fair on August 4-12, Cassia Co. Fair on August 17-18 and the Eastern Idaho Fair on September 2-8. ...
---
ADVERTISEMENT
---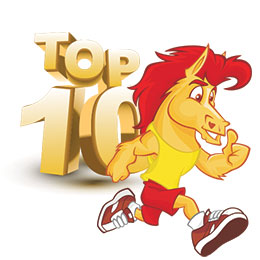 AMERICAN QUARTER HORSE ASSOCIATION—SEPTEMBER 19—North America's No.1-ranked older horse in the AQHA Racing National Polls, Jessies First Down, is expected to be in action this coming weekend in the $300,000 Downs at Albuquerque Fall Quarter Horse Championship (G1) on Sunday, closing day of the New Mexico track. The two-time reigning world champion who has held the top spot in the poll virtually all this year, Jessies First Down will be making his first start since winning the Remington Park Invitational Championship Stakes (G1) on June 2 in Oklahoma City. Also in the older-horse ...
---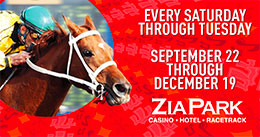 HOBBS, NM—SEPTEMBER 19, 2019— Zia Park in Hobbs, New Mexico, will open its 53-day Thoroughbred and Quarter Horse meet with a nine-race program on Saturday. First post time is set for 12 p.m. (MDT). Zia Park will offer live racing primarily on a Saturday-through-Tuesday schedule, with special Wednesday racing on November 21, when the track will present its annual "Land of Enchantment Day" program, which features seven Thoroughbred stakes worth a total of $950,000, topped by the 1 1/16-mile, $250,000 Zia Park Oaks for 3-year-old fillies, and the 1 1/16-mile, $250,000 Zia Park Derby for 3-year-olds. Other stakes on Zia Park's Land of Enchantment card include the 1 1/8-mile, $150,000 Zia Park Thoroughbred Championship for 3-year-olds and older; the 6-furlong, $100,000 Zia Park ...
---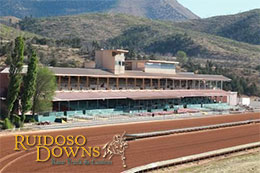 RUIDOSO DOWNS, NM—SEPTEMBER 18, 2018—The Rainbow Derby will add an optional race restricted to three-year-old fillies, named the Rainbow Oaks, in addition to the current Grade 1 Rainbow Derby for three-year-olds of both sexes beginning in 2020. This matches the recent announcement of the All American Oaks. The format for foals of 2017 ...
---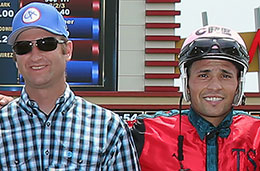 SHAKOPEE, MN—SEPTEMBER 18, 2018—Canterbury Park enjoyed an increase in handle for it's just completed 69-day Quarter Horse and Thoroughbred Meet ended September 15th. According to track figures, all-sources average daily handle of $697,720 In 2018, was up 7% compared to $651,830 last year. Average handle per race also rose 7% to $72,178 ...
---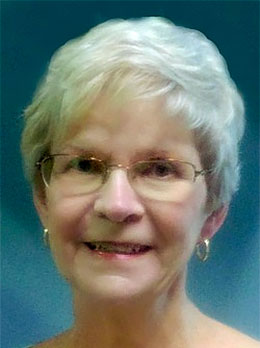 LAFAYETTE, LA—SEPTEMBER 18, 2018—Funeral services for Susan Harris Domingue, wife of longtime Louisiana Quarter Horse breeder and LQHBA member Dale Domingue, will be held Thursday (Sep. 20). Pastor James W. Baker will officiate the 10 am (CDT) service at the Faith Community United Methodist Church in Broussard. Visitation will be held ...
---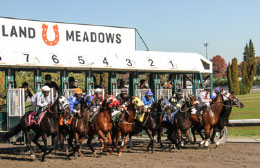 By Tom Harris PORTLAND, OR—SEPTEMBER 17, 2018—The season of racing is getting ready for action at Portland Meadows as the September 30th opening day draws near. The track opened for training earlier this month as horses are beginning to settle in for the wintertime Pacific Northwest home of racing. The traditional Opening Day feature will ...
---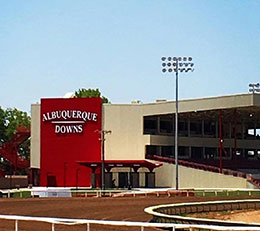 ALBUQUERQUE, NM—SEPTEMBER 17, 2018— Albuquerque Downs registered a 24-percent increase in total wagering handle during the 11-day New Mexico State Fair portion of its 2018 Thoroughbred and Quarter Horse race meet. According to figures reported to Equibase, a total of $3,010,221 was wagered on The Downs' 104 live races from September 6-16, ...
---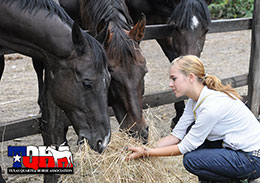 AMERICAN QUARTER HORSE ASSOCIATION—SEPTEMBER 14, 2018—The Texas Quarter Horse Foundation supports scholarships that help further the education of our industry's future leaders. Scholarship recipients are selected by Foundation Committee members on the basis of academic records, leadership & extracurricular accomplishments with the emphasis on participation in TQHYA, AQHYA, 4-H & FFA. Applications are due in the TQHA office by December 1, 2019 - No exceptions and TQHA Foundation applicants must be TQHA/TQHYA members. Eligibility of applicants is based on the individual criteria and requirements provided for each scholarship. Recipients are selected based on academic achievement, financial need and Texas Quarter Horse ...
---