RACING THIS WEEK
FEATURES
SERVICES
The WHRC upheld ruling by the Sun Downs stewards during an heading on Friday.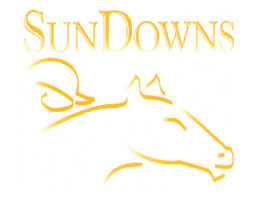 WHRC Upholds Original Sun Downs Ruling
OLYMPIA, WA—AUGUST 12, 2017—
The Washington Horse Racing Commission upheld the original steward's disqualification ruling of Long Lost Buddy and Kool Odds after hearing trainer Mark Hanson's appeal on Friday.
Hair testing of Pot O'Gold Futurity winner Kool Odds and AQHA Derby Challenge winner Long Lost Buddy were found to contain clenbutrol. In addition, stanazolol was found in the serum of Long Lost Buddy.
According to Douglas Moore, Executive Secretary of the WHRC, Hanson's attorney Robin Dunn indicated that they were contemplating appealing the ruling to the courts.
"The order will be drafted and once that is done it will be signed by the three commissioners," Moore said. "At that time Hanson will have thirty days in which to file an appeal."
Moore said purse monies from both races will still be held until the appeal time has expired or the appeal is filed and the courts make a determination.