RACING THIS WEEK
FEATURES
SERVICES
Texas Racing Commission Stewards failed to lift summary suspensions of three trainers following a hearing Wednesday.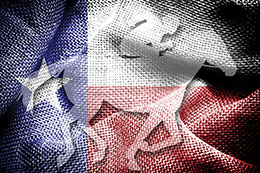 Texas Racing Commission Stewards Do Not Lift Summary Suspensions
AUSTIN, TX—SEPTEMBER 9, 2017—
Texas Racing Commission stewards did not lift summary suspensions for three Quarter Horse trainers following a formal hearing held Wednesday (Sept. 6).
Evidence, testimony and arguments related to the July 31 summary suspensions of Judd Kearl, Jose Sanchez and Brian Stroud was presented.
All three trainers testified they did not personally administer or cause to be administer nomifensine to the horses in their care. All three stated they employed Dr. Justin Robinson as their veterinarian.
According to the commission, Darrell Vienna, a lawyer representing Kearl and Sanchez, "gave hearsay testimony that Dr. Justin Robinson admitted to him that he had administered the nomifensine" to Kearl's horses.
The commission ruling supplement said they did not find credible evidence that Dr. Robinson administered the drug to the trainer's horses without their knowledge. If Dr. Robinson administered the nomifensine without the trainers' knowledge, they have still acted because they gave the veterinarian the freedom to administer substances at his discretion to horses in their care, custody and control.
The summary suspensions will continue until a hearing is conducted on the merits of each case.