RACING THIS WEEK
FEATURES
SERVICES
David Payne, owner of Quarter Champion Tolltac, died August 22.

© Courtesy Larkin Mortuary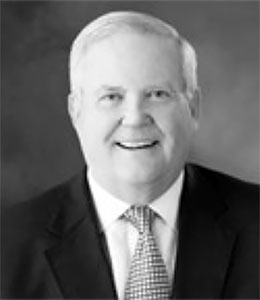 Funeral Services for David Payne Held in Salt Lake City
SALT LAKE CITY, UT—SEPTEMBER 5, 2019—
Funeral services were held last week in Salt Lake for David John Payne who passed away August 22, 2019, in Dallas, Texas following a battle with cancer.
He was born June 24, 1940, in Houston, TX, to Blanche Ellsworth and Wilford Houghton Payne. He was raised in Seattle, attended Roosevelt High School, graduated from BYU in 1964, and served an LDS Mission in the North British Mission.
David was dedicated to his 50-year career in finance. He worked in New York, Chicago, San Francisco, and Salt Lake City for Bear Stearns, Paine Webber, Dean Witter, EF Hutton, Shearson Lehman, Smith Barney, and Wells Fargo. He looked forward to work every day, even when the futures were down.
An avid horseman, he was active with the Utah Quarter Horse Association for four decades. He raced and owned a number of stakes winning Quarter Horses including AQHA Racing's champion 2-year-old and 3-year-old colt Tolltac ($1,143,043), who became a leading Quarter Horse sire and broodmare sire.
David diligently kept up with a broad network of friends and clients, logging countless daily calls about the markets, travel, food, and his beloved Cougars. Many will remember the sardonic humor, quick wit, drive, and generosity that defined him.
David was married to Elodie Hatfield Payne for 52 years. Together they share six children: Heather (John) Bennett, Daniel (Vanessa) Payne, Allison (Sid) Johnson, Tim (Annie) Payne, Marielle (Thomas) Young, W. Barrett Payne and 18 grandchildren. He also leaves behind sisters Louise (Wilbur) Wilhite, Kathleen (John) Benson and Helen (Robert) Asay.