RACING THIS WEEK
FEATURES
SERVICES
Chris Polzin has been named racing secretary at Indiana Grand. He will begin his new post on October 26.

© Indiana Grand Racing & Casino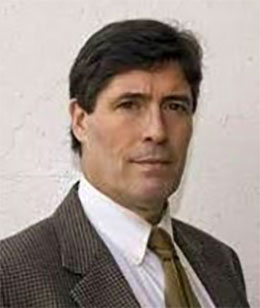 Chris Polzin Named Indiana Grand Racing Secretary
SHELBYVILLE, IN—OCTOBER 7, 2020—
Chris Polzin, longtime director of racing and racing secretary at Arlington Park near Chicago, has accepted the same position at Indiana Grand. Polzin will assume his new duties in Indiana beginning October 26.
"I'm very excited and looking forward to joining the Indiana racing program," said Polzin. "The breeding industry in Indiana right now is fantastic and the purse structure is very solid. I have also seen how dedicated track management is to the horsemen and the racing program. Their commitment to see the industry grow is very impressive. I look forward to being part of that vision."
A native of LaGrange Park, Illinois, Polzin has been associated with racing since the early 1980's. His father, Elmer Polzin, was a longtime turf writer and handicapper in Chicago, prompting the younger Polzin to seek a job in the industry after college. Polzin was a standout swimmer in Illinois and went on to a junior college national championship title for College of DuPage. He has held many positions at Arlington Park since the early 1980s, from press box statistician to clerk of scales and his most recent post was as director of racing and racing secretary, a position he held for the past 11 years.
"Adding Chris to our team is a big boost to our racing program," said Eric Halstrom, Indiana Grand vice president and general manager of racing. "He is very familiar with the industry in general and brings in a unique perspective of Midwest racing from his many years on the Chicago circuit. We feel the transition for him to transfer into Indiana racing will be a seamless move."
Indiana Grand is in the midst of its Thoroughbred and Quarter Horse meet, which runs through November 19. The track's final all-Quarter Horse program will take place Saturday, October 24.