RACING THIS WEEK
FEATURES
SERVICES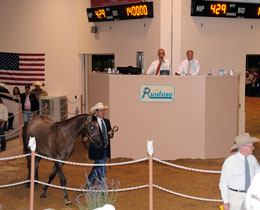 ---
Apollitical Jess
foal-in-utero from the Grade 1 winner and producer First Carolina was the high seller in the inaugural Ruidoso Select Foal-In-Utero Sale at Ruidoso Downs Saturday night. Leading owner and past AQHA President Johnny Trotter paid $70,000 for an expected February 2018 foal from Grade 1 Heritage ...
---
ADVERTISEMENT
---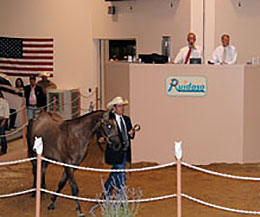 Jesse James Jr
, brought a final bid of $65,000 to top the opening session of the Ruidoso Horse Sale Company's New Mexico Bred Quarter Horse Sale on Friday night. The first Quarter Horse Session got underway after the sale ...
---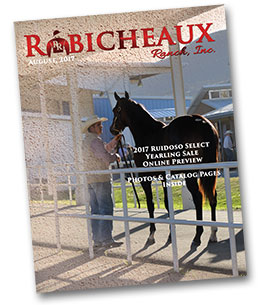 Robicheaux Ranch
is pleased to announce the release of their latest in a series of online sale previews, featuring 14 Ruidoso Select Sale yearling consignments. The virtual preview features photos and catalog pages for consignments Robicheaux Ranch will represent at the September 1-3 sale in Ruidoso, New Mexico. "We are happy to offer trainers and owners ...
---
---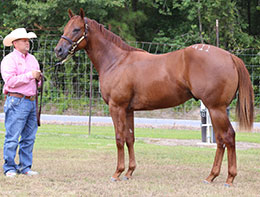 ---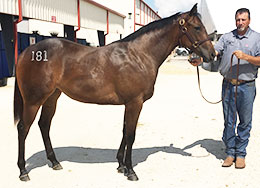 ---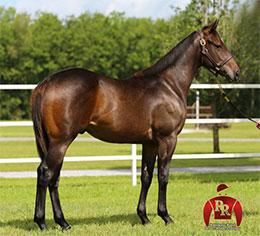 Heza Fast Dash
yearlings kicked off day-1 of the annual LQHBA Yearling Sale in Kinder as co-sale toppers at $45,000 each. For the second time in it's 41-year history the sale is being conducted in three-sessions, with the first an evening session of catalog pages 1 thru 120 on Thursday night. "We had a very enthusiastic crowd and an excellent turnout," ...
---
---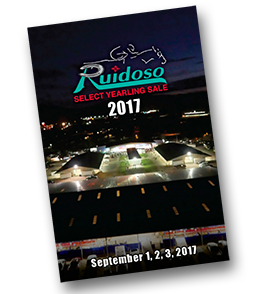 CLICK HERE
to download a copy. The three-day event, scheduled September 1 thru 3 in the Ruidoso Horse Sale's Pavilion at Ruidoso Downs, will feature ...
---
---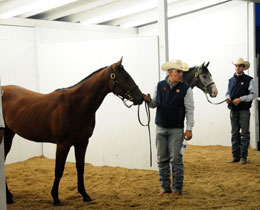 Lazy E Ranch
2017 consignment to the Ruidoso Select Yearling Sale is now available online. This list of yearlings, by the industry's top stallions and out of preeminent broodmare families, is featured at the ranch's website at
lazyeranch.net/sale-ruidoso.asp
. The 2017 Ruidoso ...
---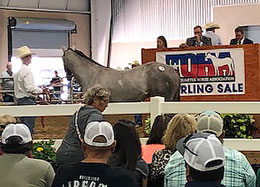 ---
Recent Sales Results
| | | | | | |
| --- | --- | --- | --- | --- | --- |
| 2017 | HPWMIXED | 810 | 711 | $7,355,400 | $10,345 |
| 2017 | LQHBA-Y | 579 | 435 | $5,183,800 | $11,917 |
| 2017 | RUIFINU | 26 | 21 | $621,500 | $29,595 |
| 2017 | RUINMY | 172 | 140 | $1,596,000 | $11,400 |
| 2017 | TQHAY | 298 | 187 | $2,848,100 | $15,230 |
| 2016 | HPFMIXED | 554 | 437 | $3,946,250 | $9,030 |
| 2016 | HPMIXED | 803 | 704 | $7,070,950 | $10,044 |
| 2016 | HPYEARLING | 790 | 675 | $9,599,100 | $14,221 |
| 2016 | LAEMIXED | 281 | 221 | $4,249,600 | $19,229 |
| 2016 | LQHBAMX | 168 | 123 | $424,800 | $3,454 |
| 2016 | LQHBAY | 536 | 404 | $4,458,400 | $11,036 |
| 2016 | RUINMY | 182 | 140 | $1,682,300 | $12,016 |
| 2016 | RUIY | 440 | 334 | $12,013,400 | $35,968 |
| 2016 | TQHAY | 274 | 170 | $2,396,600 | $14,098 |
| 2016 | UQHM | 43 | 33 | $103,700 | $3,142 |