RACING THIS WEEK
FEATURES
SERVICES
A Celebration of Life Service will held Wednesday for longtime horseman Homer "But" Hill of Dimmit, Texas.

© Courtesy Colonial Funeral Home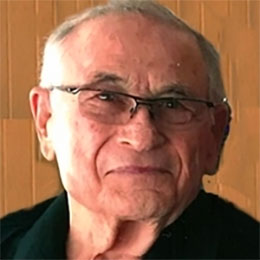 Celebration of Life Service For Longtime Texas Horseman Homer ''Bud'' Hill To Be Held Wednesday
DIMMITT, TX—MAY 2, 2021—
A Celebration of Life Service will held Wednesday (May 5) for longtime horseman Homer "Bud" Hill of Dimmit, Texas.
Services will be conducted at 1:00 p.m. Wednesday at the First Baptist Church of Dimmitt, TX with Pastor Jonathan Sullivan officiating, burial to follow at the Hart Cemetery in Hart, TX. A viewing will be held on Tuesday (May 4) from 5:00 to 7:00 p.m. at Colonial Funeral Home in Dimmitt.
Homer A. "Bud" Hill was born October 13, 1930 in Hart, TX. He passed away at the age of 90 on April 29, 2021 in Lubbock, TX. Bud was a lifelong resident of Castro County. of Dimmitt.
His whole life was devoted to farming and ranching. Bud loved cattle having owned and operated a feedlot for almost seventy years. He still has cattle on his ranch outside Hereford, TX. and was actively involved buying and selling cattle right up to the time of his passing. His other passion was his race horses.
Through the years he enjoyed much success and the pinnacle of his career was winning the 2000 All American Futurity with champion and multiple stakes sire Eyesa Special. Along with his partner, Terry Bell, You and Me Partners were inducted into the Oklahoma Racing Hall of Fame in 2012.
Since Equibase began keeping records on owners in 2000, You and Me Partners have won 51 races and earned $1,636,518. Other leading horses campaigned by You and Me Partners were Remington Park Futurity winners Mighty B Valliant and Crater Lake, stakes winners Mighty Invictus, Jess Cuervo, Gory Rider to name only a few.
In addition Hill campaigned 22 winners of $749,635 on his own including Grade 1 winner Jess B Glory and Remington Park Oklahoma-Bred Futurity(RG2) runner-up Jess Let It B.
Bud owned many good mares including the "Blue Hen" Mighty B Doll, by On A High, who produced 10 winners, 14 ROM, 6 black type including stakes winners Mighty B Valiant, Mighty Invictus, Glory Rider, Jess B Mighty and Mighty Obsession.
Bud cared deeply for his employees and their families resulting in lifelong friendships. He considered them family in many cases and treated them as such.
In his fifties and sixties he branched out, surprising his family, learning to snow ski, traveling – including attending the Kentucky Derby, Indianapolis 500, '94 Super Bowl -and international travel even to Singapore and Hong Kong.
Bud was generous, loving, onery, honest, well respected, and stubborn as a bull (Thank God!). He was always true to his word and fought hard to the bitter end. He had a wicked sense of humor and you knew he cared about you if he teased you.
He is survived by his four children, Beverly Snider of Dimmitt, Jana Hill of Bedford, TX, Lisa Fratesi and husband Dr. Gary Fratesi of Scottsdale, AZ, and son Kelley Hill and wife Diane Love Hill of Colleyville, TX. He loved his grandchildren, Monica Lindsey of Dimmitt, Michael Snider of Plainview, Mackenzie Hill of Houston, Jackson Hill of Colleyville and Isabella Fratesi of Scotsdale, AZ.
Bud was preceded in death by his parents, Homer and Ozema Hill, his brothers, Bob, Bill and Kenneth Hill and his sister, Bonnie Futrell.
The family would like to thank Brinda Reyna, Dr. Refugio Alvarez, Castro County Hospital District, Fresenius Dialysis Center of Hereford, and the team at Calvert Home Health for the exceptional care and love shown to Bud.
Arrangements and services have been entrusted to Colonial Funeral Home.
Memorials can be made to Cal Farley's Boys Ranch, 134 Dodge City Trail, Boys Ranch, Texas 79010 or Castro County Museum, 404 W. Halsell St., Dimmitt, Texas 79027.
Anyone who knew Bud knows he's in a "gooder" place now.
You may sign the online guestbook at colonialfuneralhome.org.