RACING THIS WEEK
FEATURES
SERVICES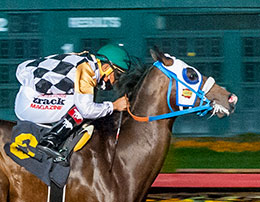 LOS ALAMITOS, CA—MAY 14, 2021—Here's my opinion of the top 10 Quarter Horse juveniles that have already raced at Los Alamitos this season. The top name is new to this list in the form of Steve Burns, Francisco Garcia, and Juan Humberto Moya's Eye On The Sky, who lived up to his pre-race hype with a spectacular debut victory. The rankings also include four runners that will race in Sunday's Grade 2, $297,900 Robert Adair Kindergarten Futurity led by fastest qualifier Val Frida. Moya's Apolitical Thunder is ranked second on the list following his allowance win on May 8 against one season's best fields of juveniles at 300 yards. ...
---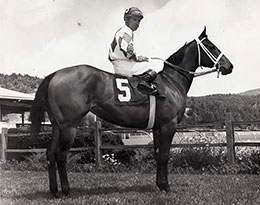 RUIDOSO DOWNS, NM—MAY 14, 2021—The 2021 Ruidoso Downs Hall of Fame Induction class includes some of the most impressive talent in the business – and they are all ladies. On July 10, 2021, the filly Laico Bird, owner/breeder Julianna Hawn Holt, trainer Donna McArthur and jockey Tami Purcell-Burklund will be inducted into the Hall of Fame in a ceremony that will be held in the Turf Club at Ruidoso Downs Race Track. Tickets are $50 per person and are available
here
or by calling 575-378-4140. All proceeds benefit the All American Ruidoso Downs Foundation and the John Andreini Scholarship Fund for ...
---
ADVERTISEMENT
---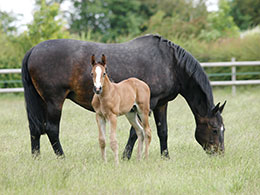 ALEXANDRIA, LA—MAY 13, 2021—The 2021 Out-of-State Mare Report Forms are due in the LQHBA office by Tuesday, June 1. LQHBA officials are asking horsemen and women to please be sure forms are COMPLETELY filled out and to include a FRONT AND BACK copy of the mare's registration papers. "The LQHBA Out-of- State Mare (OSM) program is important to Louisiana," Executive Director Bruce Salard said today. "Therefore, we make every effort to ensure the OSM program's integrity." LQHBA Out-of-State Mare Report Forms in both English and Spanish are available on the Association's website or by clicking the link(s) below. Mail forms ...
---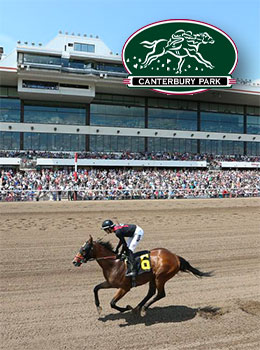 SHAKOPOEE, MN—MAY 13, 2021— Canterbury Park's 65-day horse racing season will begin Tuesday, May 18, and track officials have hopes for a more traditional season of racing and promotional activities. Following a 2020 season that started later than usual and offered fewer race days with strict spectator-capacity limits below 1,000 due to COVID-19, officials at Canterbury Park were encouraged by Gov. Tim Walz' May 6 announcement that ...
---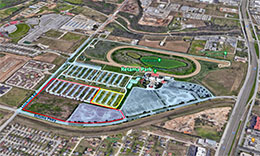 SELMA, TX—MAY 11, 2021—According to an article published on the
Virtual Builders Exchange
website Board of Managers of University Health in Selma, Texas recently agreed to new land that will change the Retama Park grounds. In March, the Bexar County Hospital District Board of Managers (directors of ...
---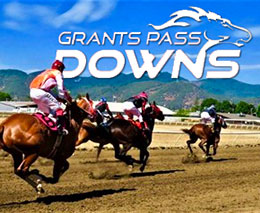 GRANTS PASS, OR—MAY 11, 2020— Grants Pass Downs 2021 opening night Monday (May 10) was record-breaking. The Pacific-Northwest racetrack reported on-track attendance was 735 and the total handle of $461,959 established a record for an eight-race program at the track. "It's exciting, we've got some beautiful weather and it's a great night ...
---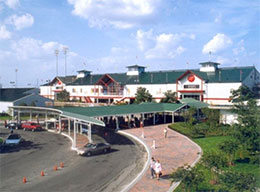 SELMA, TX—MAY 11, 2021—According to an article published in the TRACK Magazine's Monday Report, Retama Park has asked to shift its 2021 live race dates to Sam Houston Race Park. Track management cited damages suffered at the Selma racetrack during the recent Texas-wide ice storm earlier this year as the reason. The facilty is currently under repair but will not be completed in time for the June 24th Quarter Horse opening day. Retama Park is currently scheduled to conduct a 20-day race meet, Thursday through Saturday evenings, accept for Saturday, July 17th. That meet would conclude August 7th. The proposed deal to shift ...
---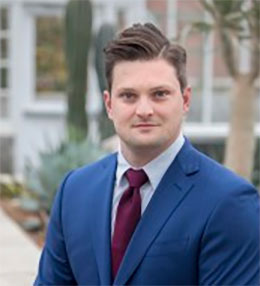 OKLAHOMA CITY, OK—MAY 10, 2021—The OQHRA Executive Committee announced today that Kole Kennemer has resigned his position as Executive Director with the Oklahoma Quarter Horse Racing Association effective immediately. Kennemer was hired in January 2019 following the death of longtime OQHRA Executive Director Debbie Schauf. Kennemer, ...
---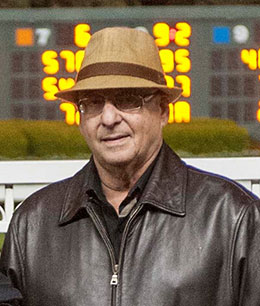 LOS ALAMITOS, CA—MAY 9, 2021—Neil Bricks, one of the most successful agents ever at Los Alamitos Race Course and a mainstay at the Orange County oval for over 45 years, passed away at his home on Saturday night. Bricks was 69. A New York native, Bricks worked at Los Alamitos Race Course as a groom, exercise rider, jockey and then as one of the track's top agents. His jockeys included leading riders Ramon Guce, who is also Los Alamitos' all-time leading Thoroughbred rider, Cesar De Alba, Eddie Garcia, Ramon Sanchez, Vinnie Bednar and many others. Highly competitive in the tough ...
---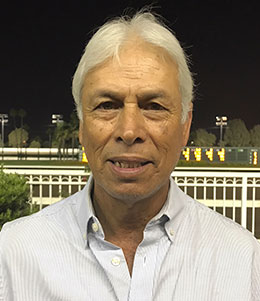 LOS ALAMITOS, CA—MAY 9, 2021—Roberto Dominguez, a highly respected multiple stakes winning trainer at Los Alamitos, passed away on Saturday morning from cancer. He was 68. Dominguez trained at Los Alamitos since 2001, winning 163 Quarter Horse races and $2,032,579 in earnings. He trained many stakes winners for Kolleen Ledgerwood of Kennewick, Washington, while keeping a small but very successful barn at the Orange County track. Previously, he trained for Ledgerwood's husband, Jim Ledgerwood. Dominguez's most outstanding runner was Ledgerwood's Materialist, who was a three-time Grade 3 stakes winner at Los Alamitos. The ...
---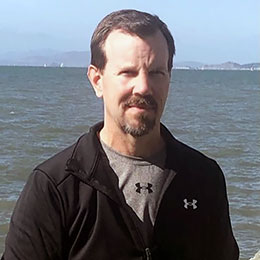 LOS ALAMITOS, CA—MAY 8, 2021—If you follow the Los Alamitos nighttime racing action via Twitter, you have likely come across the tweets featuring handicapping tips and angles from
@TheLosAlEdge
, which is updated each racing night by Darren Robinson Over the years, "The Edge" has ...
---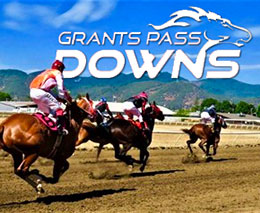 GRANTS PASS, OR—MAY 7, 2020—Grants Pass Downs hopes to pick up where it left off last fall, when the horse racing track enjoyed its most successful meet on record. The spring and summer season begins Monday at 5:15 p.m. (PDT). with an eight-race card that features two quarter horse races, six thoroughbred races and 65 horses — or 8.1 per ...
---