RACING THIS WEEK
FEATURES
SERVICES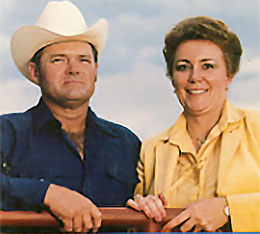 RUIDOSO DOWNS, NM–FEBRUARY 5, 2023–Ruidoso Downs Racetrack will induct five individuals and one race horse into the Ruidoso Downs Racetrack Hall of Fame this summer with the annual ceremony scheduled for June 29. The annual banquet to honor the Hall of Fame inductees will be held at 6 p.m. Thursday, June 29 at Alto Lakes Country Club. Tickets to the banquet will be available through the Ruidoso Downs Box office at 575-378-4140. Here are the 2023 Ruidoso Downs Race Horse Hall of Fame Inductees: Urschel Family In 1973 the Urschel family won their first of an unprecedented four Rainbow Futurities with homebred mare Flying Rockette campaigned by Mary Urschel, Dan's mother. Dan's father Lester passed away shortly after that, and they took a short break from racing ...
---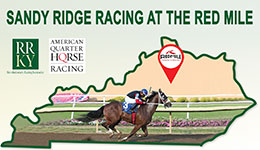 LEXINGTON, KY–FEBRUARY 5, 2023–Revolutionary Racing and the Kentucky Quarter Horse Racing Association are proud to announce its first race meet, Sandy Ridge at The Red Mile, happening April 1-6 at The Red Mile in Lexington, Kentucky.
"We are excited to partner with the American Quarter Horse Association to revive quarter
horse racing in Kentucky – and want you to join us," Revolutionary Racing ...
---
ADVERTISEMENT
---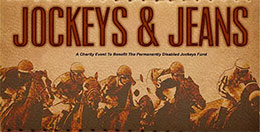 JUNO BEACH, FL–FEBRUARY 4, 2023–The seventh annual sale of stallion breeding seasons which ended January 25 to benefit the Permanently Disabled Jockeys Fund raised $112.050 compared to $72,500 in 2022. The sale marked revenue increases in both Thoroughbred and Quarter Horse stallion seasons, sold for the third time this year. However, increases were more pronounced in the Quarter Horse breeding industry, accounting for $71,500 of the total proceeds.
The seasons were donated by breeders in six states, including several leading farms in Central Kentucky. The sale, which started in 2017, has raised over $600,000 for PDJF which pays a monthly stipend of $1,000 to some 60 jockeys who suffered ...
---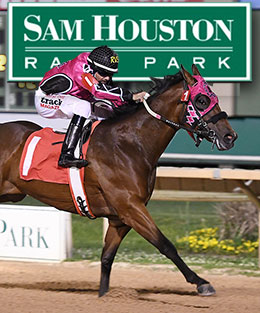 HOUSTON, TX–FEBRUARY 3, 2023–According to a statement issued by Sam Houston Race Park officials, the Houston, Texas racetrack will not be exporting its races to out-of-state wagering sites as planned Friday. It was to be the meet's first card exported to sites around the United States.
Texas Racing Commission had approved the widespread distribution of Sam Houston's signal following a Tuesday court ruling concerning the federal ...
---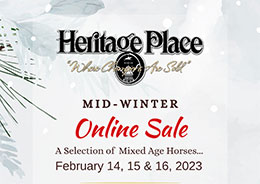 OKLAHOMA CITY, OK–FEBRUARY 3, 2023–Heritage Place Sale Company announced today they will conduct a Mid-Winter "Online Sale" of mixed age horses February 14, 15, and 16, 2023. Bidders must be registered prior to sale.
The catalog of horses being offered will be available online next week.
To register to bid online CLICK HERE or visit the company website at ...
---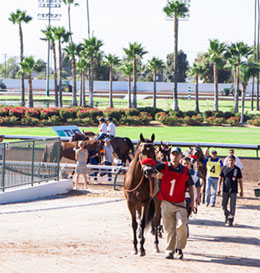 LOS ALAMITOS' CA—FEBRUARY 3, 2023—
There will be no live racing at Los Alamitos Race Course on the weekend of Saturday, February 11 and Sunday, February 12.
During that off week, the track maintenance staff at Los Alamitos Race Course will conduct its regularly scheduled annual ...
---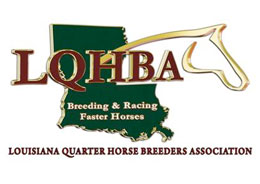 ALEXANDRIA, LA—FEBRUARY 3, 2023—A regular meeting of the LQHBA Board of Directors will be conducted Thursday, February 16, 2023, in the LQHBA office in Alexandria, Louisiana.
Set for an 11 a.m. (CST), all LQHBA members and the public are invited but not required to attend. Lunch and snacks will be available.
Please notify the LQHBA via phone or email if you plan to attend to ensure we have adequate seating ...
---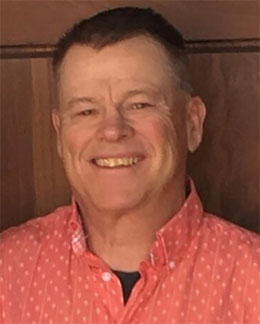 TUCSON, AZ–FEBRUARY 2, 2023–James Francis Kelly went to be with the Lord on Thursday afternoon, January 26, 2023. He was born on October 4, 1960, to James Joseph Kelly and Marilou Morrell-Kelly in Park Ridge, Illinois. James was a loving father, brother, uncle, friend, and horseman.
James graduated from St. Charles High School, where he played varsity baseball & was a member of FFA. He later moved to Tucson, Arizona, where he attended his alma-mater- The University of Arizona for their Racetrack Industry Program. James spent many ...
---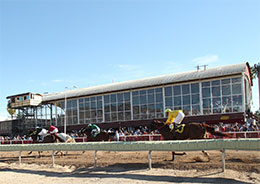 TUCSON, AZ–FEBRUARY 2, 2023–Rillito Park Racetrack will kick-off its 2023 "live racing" opening weekend on Saturday and safety is top of mind. Four horses died at the track on opening weekend last season, sparking controversy.
This year, new sensors will be on the horses and a new program could ...
---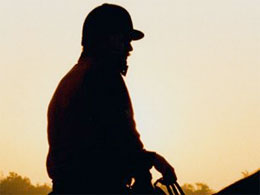 BOSSIER CITY, LA–FEBRUARY 2, 2023–Due to freezing temperatures and abundance of precipitation, Louisiana Downs Casino and Racetrack has decided to cancel today's race card, Thursday, February 2, 2023.
"As always, ...
---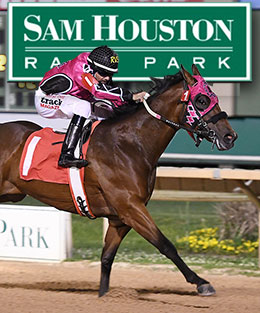 HOUSTON, TX–FEBRURY 2, 2023–
Sam Houston Race Park will resume domestic simulcasting Feb. 3. Racetracks in Texas have been without out-of-state simulcast export of its signal since its since last summer amid opposition of the Horseracing Integrity and Safety Authority by the Texas Racing Commission.
The announcement came after a Jan. 31 ruling by the Fifth Circuit Court of Appeals that denied a request by HISA and the Federal ...
---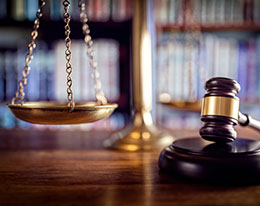 NEW ORLEANS, LA–FEBRUARY 1, 2023–The Fifth Circuit Court of Appeals denied a request on Thursday (JAN 31) by the Horseracing Integrity and Safety Authority and the Federal Trade Commission to vacate the appellate court's ruling that HISA is facially unconstitutional.
The ruling rejects a HISA motion asking the court to reconsider its previous ruling on the basis of a one-paragraph federal amendment to HISA's 2020 ...
---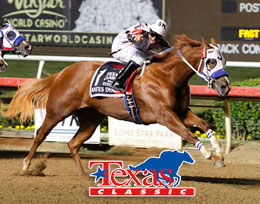 ELGIN, TX–JANUARY 30, 2023–Sustaining payments for the 2023 Grade 1 Texas Classic Futurity and 2023 Grade 1 Texas Classic Derby are due February 15.
Trials for the $100,000-added 400 yard Texas Classic Futurity will be contested at Lone Star Park on October 26 and 27. The $1 million estimated final will run back on November 18.
Remaining Texas Classic Futurity Payment Schedule:
> Feb 15 $200 or Late nomination $300 plus payment to day ($800) > Mar 15 $300 or Late nomination $500 plus payment to day ($1,350) > Apr 15 $350 or Late nomination $1000 plus payment to day ($2,250) > May 15 $400 or ...
---