RACING THIS WEEK
FEATURES
SERVICES
Louisiana Attorney General Jeff Landry has joined his state to a lawsuit challenging the constitutionality of the Horseracing Integrity & Safety Act of 2021 (HISA).

© Facebook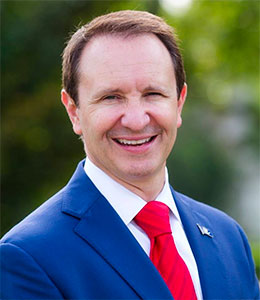 Louisiana Joins Horseracing Integrity & Safety Act Lawsuit
BATON ROUGE, LA—JULY 18, 2021—
Fighting to protect state sovereignty, Louisiana Attorney General Jeff Landry joined the state earlier this week to a lawsuit challenging the constitutionality of the Horseracing Integrity & Safety Act of 2021 (HISA) – a measure ramrodded into the COVID relief bill that cedes much regulatory and taxation power of the State to an unelected and unaccountable nongovernmental entity.
"HISA requires the unelected Authority to exercise regulatory authority over horseracing in Louisiana, mandates our State to assist the Authority, and forces us to choose between remitting funds to the Authority or losing some of our powers of taxation," explained Attorney General Landry. "This violation of the Tenth Amendment would have devastating effects to our State and the thousands of Louisianans in the horse industry."
"While I believe that horses should be treated humanely and horseracing should be held to the highest degree of integrity, I know that more bureaucracy from an overreaching and unaccountable fiefdom is not the way to achieve these goals," continued Attorney General Landry. "We should continue our Legislature's decades-long delegation of police powers over the industry to the Louisiana State Racing Commission, knowledgeable participants who have collected significant fees and taxes while enforcing our statutes and regulations concerning the health and safety of equine athletes and all other industry participants throughout Louisiana."
The State of Louisiana joins the States of Oklahoma and West Virginia, the Oklahoma and West Virginia Racing Commissions, the United States Trotting Association, Hanover Shoe Farms, the Oklahoma Quarter Horse Racing Association, and Fair Meadows, Remington Park and Will Rogers Downs racetracks as plaintiffs in the lawsuit challenging HISA.