RACING THIS WEEK
FEATURES
SERVICES
Longtime Quarter Horse trainer and Indiana Quarter Horse Hall of Fame Member Paul Martin passed away May 13.

© Courtesy Shirley Brothers Mortuaries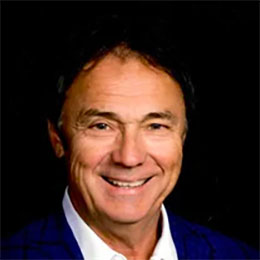 Funeral Services Set Friday For Indiana Quarter Horse Hall of Fame Member Paul Martin
FISHERS, IN–MAY 16, 2023–Longtime Quarter Horse trainer Paul R. Martin, 69, of Fishers, Indiana passed away peacefully surrounded by family, May 13, 2023.
Funeral services will be held Friday, May 19 at 7:00 p.m. (EDT) at Heartland Church, 14900 East 126th Street, Fishers, Indiana. Visitation will be Friday, from 4:00 p.m. until the time of service.
He was born October 18, 1953, in Muncie, Indiana, to the late Frank Richard and Margaret Elizabeth (Franklin) Martin.
Paul was a 1971 graduate of Muncie Central High School. He attended Ball State University and Gateway Bible College.
Paul married Julia R. Overlander, June 25, 1977. He was employed with Sumitomo Corporation of America for 28 years, retiring as District Manager. Paul received the Eagle Sales Award multiple times for his perseverance and dedication to his work.
Paul was a member of River of Life Church formerly known as Parkview Church.
He was President of the Quarter Horse Racing Association of Indiana and was inducted into the Indiana Quarter Horse Hall of Fame for his work as a trainer.
According to Equibase records since 2000, Paul saddled 79 winners and earners of more than $2.1 million. Among Paul's top trainees were multiple stakes winner Wh Design By Dash ($436,808) and Hh C J Shake ($369,283), to name only a couple.
Paul is survived by his loving wife of nearly 46 years, Julia R. Martin; children, Tyler P. (Stacy) Martin and Shawna N. Martin; grandchildren, Nolan, Reece and Marlowe; sister, Mary A. (Timothy) Wilson; and brother, Rev. John F. (Kendra) Martin. A brother, Timothy J. Martin, preceded him in death.
In lieu of flowers, memorial contributions may be made to River of Life Church, 5350 W. Bethel Ave., Muncie, IN 47304. Final care and arrangements are entrusted to Shirley Brothers Fishers-Castleton Chapel.