RACING THIS WEEK
FEATURES
SERVICES
A medication violation record update has been made on Equibase.

© StallioneSearch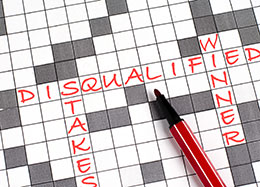 Stakes Disqualifications Released
DALLAS, TX—SEPTEMBER 16, 2022—A recent ruling filed by the Louisiana Racing Commission for a 2021 "Stakes Race" required a disqualification due to a medication positive.
GET IT DONE BABE has been disqualified from 2nd place in the Mardi Gras Derby held on March 27, 2021, due to a medication violation for Albuterol, a Class 3/A substance.
Joel Huitron was the trainer.
Tee Zo (Tee Cos) has been moved second and La Savanne (Jet Black Patriot) has moved to third.
Equibase has received the rulings and updated their records.